TK1
Tekno Junior Gift Set. Mint/slight box wear.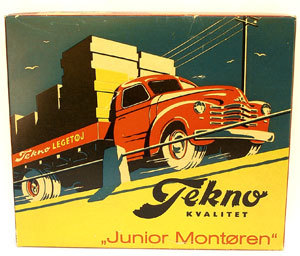 Price: £295.00
This item is no longer for sale, price for reference only.
Notes
Looking like old shop stock, this Junior Gift Set is complete and unused with all components firmly ensconced in the close to pristine buff inner (including the little screw used to attach the various backs to the red truck body).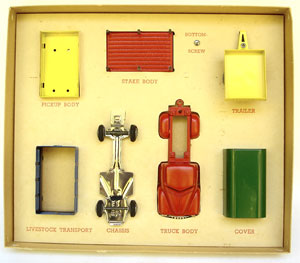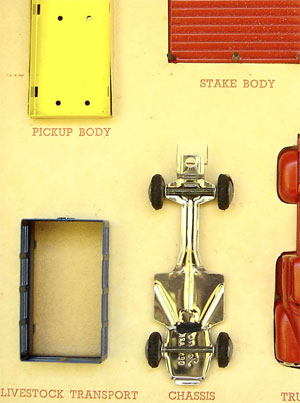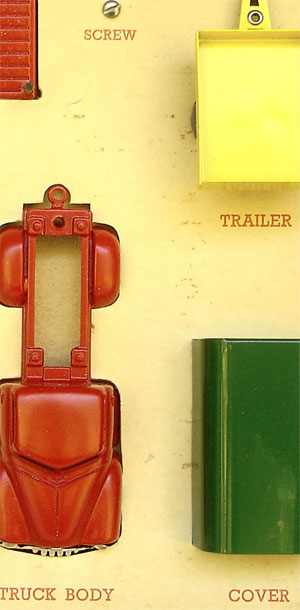 The colourful lift-off lid style box is complete and very bright. No graffiti and the card feels silky and crisp. Small corner split to the lid and a three little punctures.