D1
Trade Box of Dinky metal price tickets. Old shop stock box contains 52.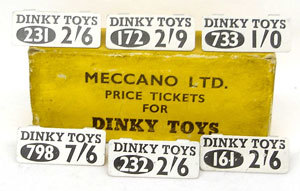 Price: £125.00
This item is no longer for sale, price for reference only.
Notes
The ultimate period accessory for your Dinky display! These little metal price tickets are hard to resist and look great alongside the appropriate Dinky toy in the cabinet!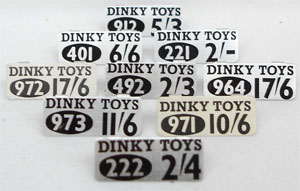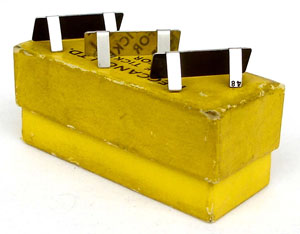 The sturdy Meccano/Dinky yellow trade box is complete and intact, if a little grubby now.