D1
Dinky No. 1 Station Staff. Very near mint-mint/boxed. Still strung figures. Wonderful example with red export label on the box.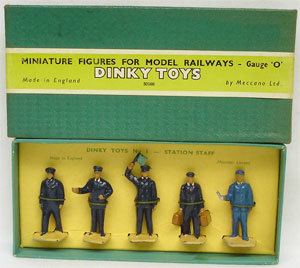 Price: £135.00
This item is no longer for sale, price for reference only.
Notes
It is difficult to resist this little set of ?O? Gauge station figures, all in shop?fresh condition still strung to the light yellow card insert. Lustrous original paint finish with all five station figures in unused condition.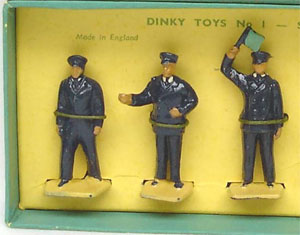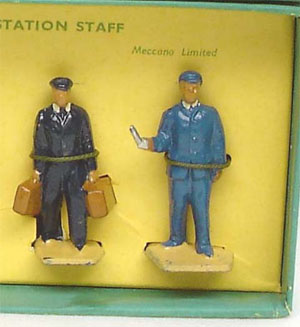 You may find the occasional stray dab of deep blue paint on one or two of the little fawn bases, but these figures are as fine as you could wish. Correct green string affixes all five figures firmly to the card insert (never been removed from the box).
The inner looks clean bright and fresh with no tears or grubby marks whatsoever.
The deep green lift-off lid box has vivid colours, and a complete light green paper strip which is tear free too. No graffiti. Looks just about shop-fresh!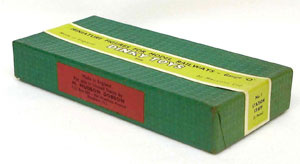 This set was originally sold in the U.S. (note the deep red Hudson Dobson label at one side of the box).