PP
Corgi Toys Petrol Pump Shopkeeper's Card Display. Mint. Part of a warehouse find in the U.S. Scarce!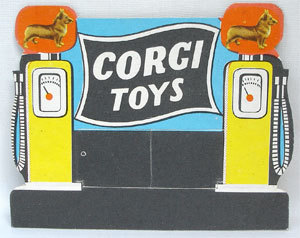 Price: £125.00
This item is no longer for sale, price for reference only.
Notes
Found in a warehouse in the U.S. several years ago, this small promotional card display item is in unused mint original condition.
Reverse: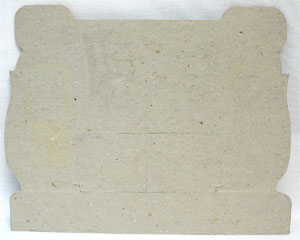 Measures approx. 10cms. × 7.5 cms. The flaps in the centre of the card display can be opened to allow you to place your Corgi car in the centre.
Adds a real period touch to your Corgi display – and of course small enough to fit in a typical collector's cabinet.