CCM
Original Corgi Club Membership Certificate with accompanying letter from Corgi and original boxed Corgi Club Badge!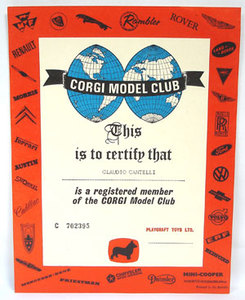 Price: £130.00
This item is no longer for sale, price for reference only.
Notes
Two pieces of authentic period literature from Corgi and quite a difficult find. If a child filled in one of the little leaflets found in the Corgi boxes and sent it off to Corgi, this is what he received in the post: an attractive certificate on stiff paper with the new member's name and an individual certificate number printed: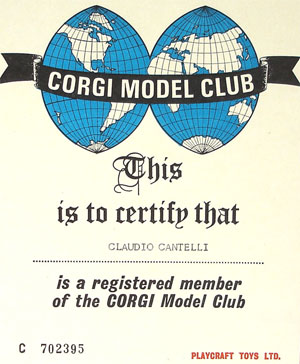 as well as a printed letter from the Corgi Club secretary: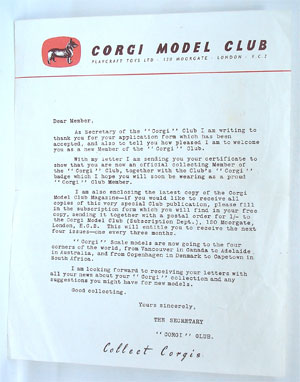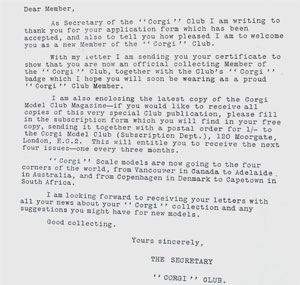 And don't forget the Corgi Club Badge too, complete with its original circular card box: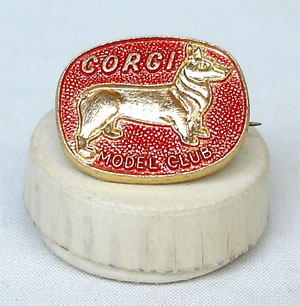 All original items.