CV1
Chad Valley Fordson Major Tractor DDN. 1954 clockwork issue. Very near mint/boxed. Complete with key. Scarce!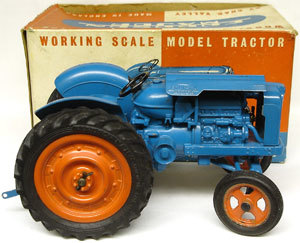 Price: £450.00
This item is no longer for sale, price for reference only.
Notes
A rare model made from 1954 for a short period. This Fordson Major Tractor is in complete and working condition with all parts intact.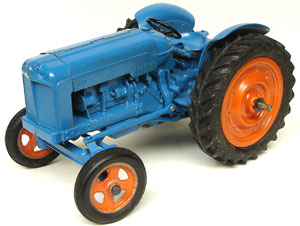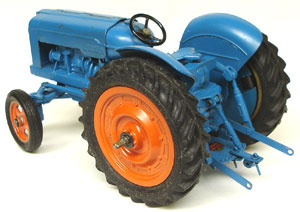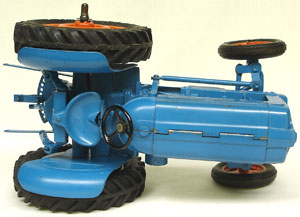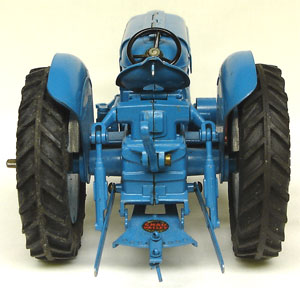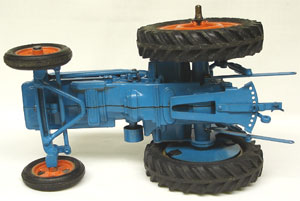 Original key included. 1:16 scale. Tyres are in extremely supple unused condition and the delicate components for coupling etc. look unused too. Chad Valley label at the rear is bright and complete. There is a little of the usual expected wear at the bonnet centre opening and a few light marks besides.
The colourful attractive card box is clean, bright and complete. For such a heavy model, this box has survived extremely well! Just a little minor age wear including a couple of small punctures which have pressed back into place.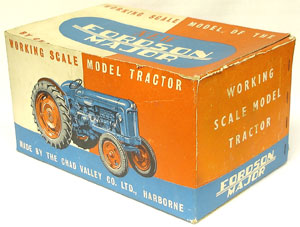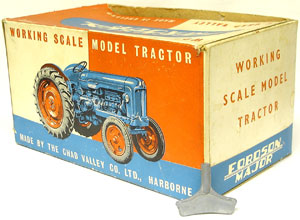 You may like