Lone Star Flyers No. 7 Vauxhall Firenza
Vauxhall Firenza by Lone Star Flyers No. 7. Silver. Mint/boxed, with informative leaflet. Exceptional and scarce! From The Hastings Collection.
Notes
The Vauxhall Firenza was produced by Vauxhall in 1971. The leaflet tells us:
'Vauxhall asked Lone Star to make an exact model of their fabulous Firenza and here it is. A detailed replica of its real life counterpart with performance to match – it's fitted with ULTRA-FAST speed wheels and built to exacting standards in sturdy metal. A great model of a car".
Finished in sleek silver, with opening bonnet and doors detailed red interior and one-piece wheels/tyres. Approx 74 mm. in length.
In mint condition.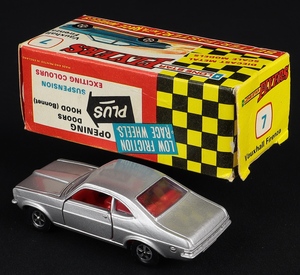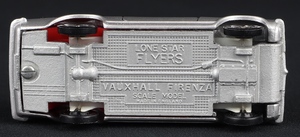 Colourful, clean and complete card picture boxes has tiny wear.
Leaflet: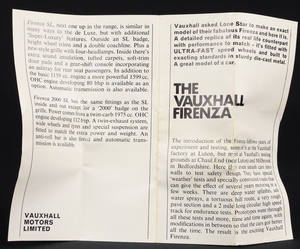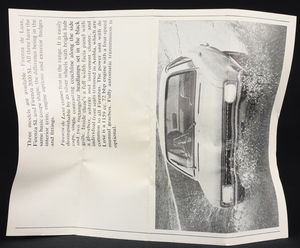 You may like