Corgi Factory Castings
5 x bare Corgi Castings. Original factory unfinished models from a former Corgi employee in Northampton. From The Gower Collection. So rare!
Notes
Remarkable and intriguing, these bare Corgi castings will be familiar to Corgi enthusiasts even in this unpainted and unfinished condition.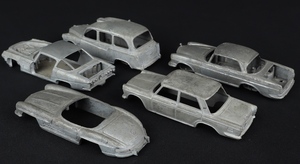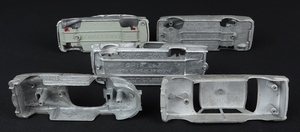 Corgi 241 Ghia L6.4
Corgi 217 Fiat 1800
Corgi 418 Austin Taxi
Corgi 303 Mercedes 300SL
Corgi 230 Mercedes 220 SE Coupe
A cache of these models were secured by The Gower Collector when he met with an ex-employee of Corgi in Northampton.
You may like