Full Trade Pack 6 x Corgi Toys 290 Kojak Buick with Trade Pack
6 x Kojak Buick by Corgi Toys, No. 290. Full Trade Pack. Unopened. Mint/boxed. A scarce shop-fresh pack of never opened Kojak Buick models from The Wesley Lodge Collection. With Trade Pack for 4 x 6 Packs!
Notes
A never-opened factory fresh pack of Corgi models is always an exciting find!
This Trade pack of 6 x Kojak Buick models are all still held beneath the original trade outer wrapping just as they would have been sent to the shops circa 1976-77.
The owner has resisted the temptation to unwrap the packing, so we can only wonder which particular versions are contained in this trade pack.
Issue is dated 1976 on the pristine boxes – so second issue – note that the first issue has Kojak's Buick printed rather than simply Kojak Buick and has 1975 printed on the box.
All are super-fresh examples, assumed mint, in wonderfully fresh and bright undamaged boxes. Note a little original ink marking on one surface – as-made , during the printing process we expect.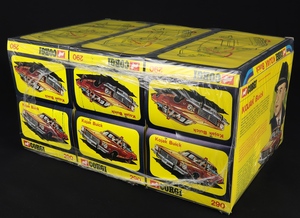 Stored well.
First time we have ever seen the large Factory Carton which would house 4 × 6 packs of Kojak Buicks! Destined for Barcelona. Handling tear and light wear.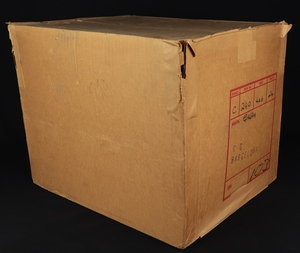 You may like