FSC (Italy) Vespa Scooter
Vespa Scooter by FSC (Italy). Near mint /unboxed. Very rare tinplate Vespa Scooter model, clockwork. With rider. Another exceptional find from The Swiss-French Collection.
Notes
Produced during the mid- late 1950's this delightful tinplate Vespa scooter with rider has a working clockwork motor. Measures approx 15cms x 13cms.
Vespa has a light bronze finish with shiny chromed metal parts, three tinplate wheels, the front wheel is body colour, whilst the two rear wheels are pale grey. Driver is dressed in a red jacket with blue shirt detail and grey trousers with blue harlequin-patterned socks and black shoes. Arms are outstretched in fixed position on the 'handle-bars'.
A very rare item.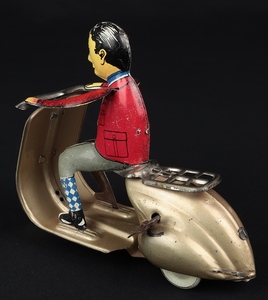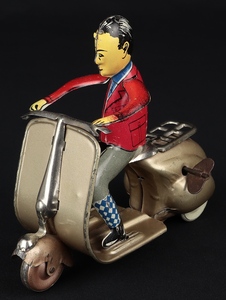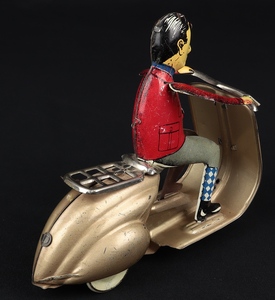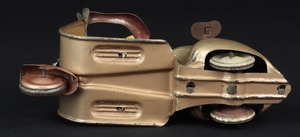 Minor marking in places commensurate with age.
You may like