CCV
Prototype Model - Cross Country Vehicle. Bought by the present owner from Marcel van Cleemput.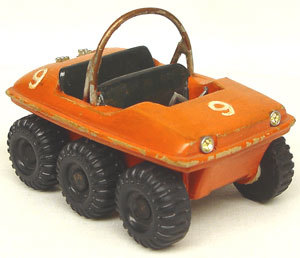 Price: £528.00
This item is no longer for sale, price for reference only.
Notes
Wooden Prototype model which was never put into production. This Cross Country Vehicle measures 7cm in length and is finished in orange with dark green interior, copper roll bar, silver painted plastic steering wheel, jewelled lights, hand painted numbers.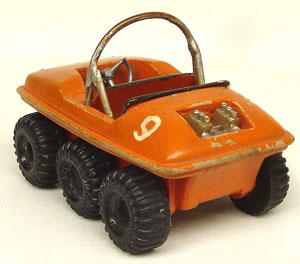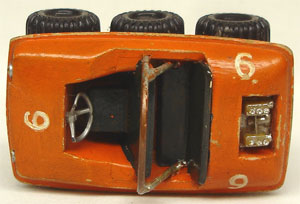 Large rugged plastic wheels with the thickest of axles (brass)!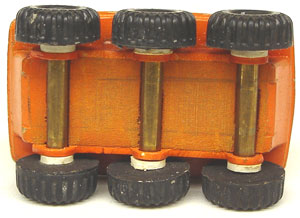 Unique piece of Corgi history with Provenance supplied.