Falcon
Prototype Ford Falcon Ghia Torino. Wooden. Source Marcel Van Cleemput.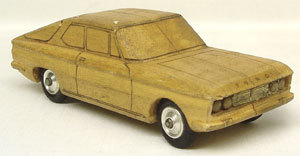 Price: £275.00
This item is no longer for sale, price for reference only.
Notes
A fascinating piece of Corgi history – this wooden prototype measures 4 inches, has pencilled detailing, shaped spun wheels. Never went into full production. General letter of Provenance is available.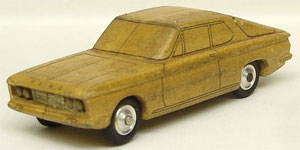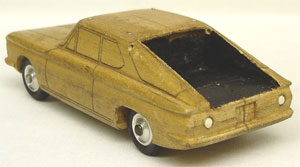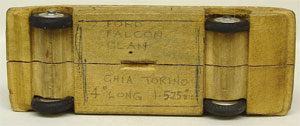 You may like