Corgi Toys Envelope 12 x 1460 Accessory Pack 'A'
Full Corgi Envelope for 12 x 1460 'A' Pack of Accessories . Mint & complete/unopened packets. Old shop stock quality.
Notes
Very fresh clean and bright original Corgi Printed Envelope which would have been sent out to shopkeepers. Inside is the full complement of 12 × 1460 'A' Pack Self-adhesive accessories which enabled Corgi customers to decorate their cars and lorries. Each packet contains number plates, G.B. plates etc). All packets are still-sealed. Ready to be applied to your Corgi models or to keep as great items in their own right.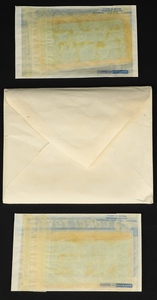 You may like