Trade Pack Dinky 354
Full, unopened Trade box of 6 x Dinky 354 Pink Panther. Mint/boxed. A sensational old shop stock find! From The Nelson Collection.
Notes
This sturdy all card Trade Pack has never been opened, so the 6 Pink Panther models have not seen the light of day since they were packed away in the Dinky factory in Binns Road, Liverpool in the '70's!
A seventies t.v. favourite and in shop-fresh condition x 6!
The Trade Box has been rarely handled and very carefully stored, so the condition belies its age. Exceptionally fresh condition. None better.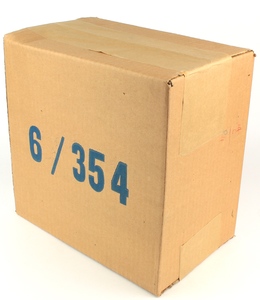 Complete white label denoting contents on one side. Large blue print 6/354 on two sides.
An extremely difficult find – only the second we have ever offered for sale. Both from the same source.