Corgi Gift Set 16
Corgi Gift Set 16 Ecurie Ecosse Set. Very near mint/boxed. Deep metallic blue with light blue lettering. With inner packing & 3 Leaflets. From The Eric Morris Collection.
Notes
A most popular and sought-after Gift Set from Corgi, issued 1961-1965.
It comprises:
1) Ecurie Ecosse Transporter has a vivid metallic blue finish, shaped spun wheels, lemon interior and a light grey base. Sliding side doors, window glazing and a drop down ramp at the rear. Pale blue lettering at the sides. Able to 'transport' the three racing cars included with this set.
Condition: very near mint with a couple of little marks, where metal meets metal. Minor marking to the first letter 'E' of Ecosse on one side. Two original yellow bands are still in place as well as the yellow 'GENUINE TRACK-ROD STEERING' label.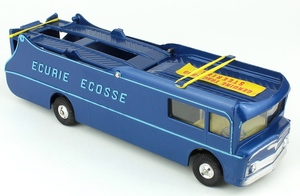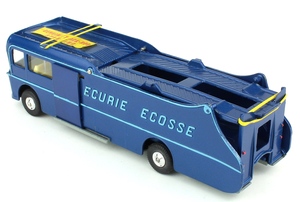 2) 151a Lotus XI has a bright mid-blue finish, red seats, racing number 3. Driver.
Condition: Very near mint with driver and intact screen. Few little marks only including tiny marking to one of the wheels. Complete racing number. Intact stripe. Box is very crisp, clean and very bright. Corgi Club Membership Form.
3) 150S Vanwall in vermillion with racing number 25, driver, flat spun wheels with suspension. Set of wheel trims. Instruction Slip.
Condition: Very near mint. Couple of little retouch marks toward the rear (probably factory). Box is crisp, clean and bright. Tiny handling wear only. Corgi Club Membership Form.
4) 152S B.R.M. model finished in green, racing number 1.
Condition: Very near mint. Couple of tiny marks. Couple of wheels have marks. Box is crisp, clean and fresh. Set of wheel trims and Instruction Slip. Corgi Club Membership Form.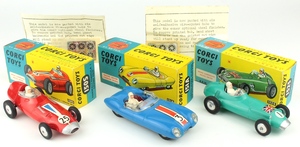 Lift-off Lid Box is attractive with bright clean colours.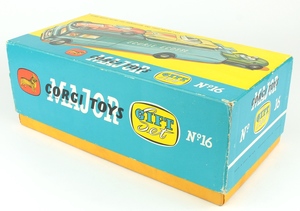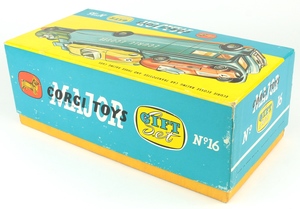 Minor edge rubs and a little light marking/light wear besides. Comes complete with the original inner packing all requisite leaflets, Information Slips, as well as another Corgi Club Membership Form.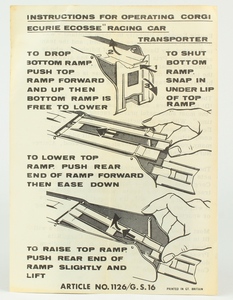 Note that this is not a later 'made-up' set – all items appear to be the originals from this set. The card boxes of the individual racing cars do not bear individual prices and are exceptionally bright and crisp, showing that they have been kept away form the light inside the box.
Very nice!