Tri-ang Hillman Minx
Tri-ang Minic Hillman Minx Scale Model (Battery). Pale green issue with cream interior. Very near mint (lacks small section of chrome trim)/boxed (harlequin issue). With 2 Leaflets! From a most knowledgeable and enthusiastic collector in South London.
Notes
This 1:20 scale Hillman Minx model in plastic is in close to perfect condition, complete with cream interior and bright chrome (couple of rubs). Note that a small portion of the chrome trim is missing now. Complete number plate at the front and a small nick to the rear number plate.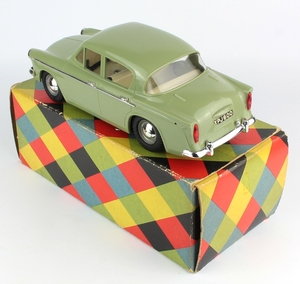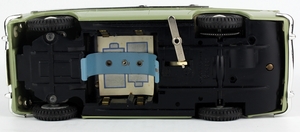 Bright and shiny wheels.
The card 'harlequin' box is colourful and bright. Small part-thickness end flap seam tear and light edge rubbing/minor handling wear besides. Part-thickness 'bruise' on one side has caused a surface tear to the paper covering the cardIncludes the card plinth: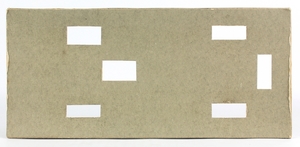 and 2 colourful promotional leaflets: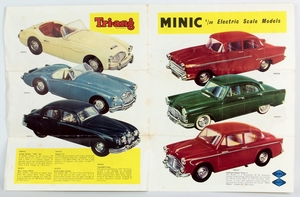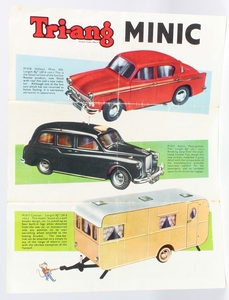 You may like