Mettoy
Mettoy Filling Station Roof Park. Pre-Corgi Display Item. Complete, with the 2 plastic vehicles, all accessories (some still bagged), with packing paper, & Instruction Sheet. Very, very near mint - mint/boxed. An exceptional old shop stock piece from The Old School Collection. Bids are invited - please see the relevant section on our Faq Page. QDT starting bid £500. Please note that QDT apply 10% buyer's commission, with a ceiling of £100.
Notes
A wonderfully detailed Mettoy display piece in complete and unused condition.
The most decorative tin lithographed sections are mint – and quite stunning!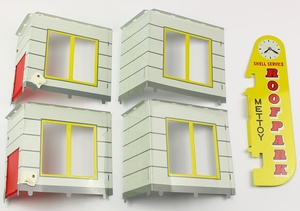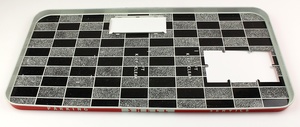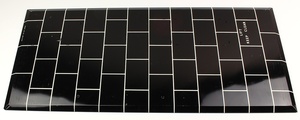 It becomes clear when examining the components of this display piece, that it has never been assembled. The original simply-made plastic vehicles are still present too.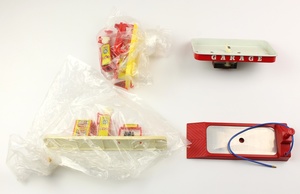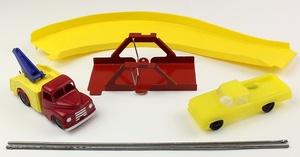 Instruction Leaflet:
Large sturdy outer box (63cms x 32 cms) is reminiscent of one of the Corgi Silverstone issues which does not have an image of the assembled set on the lid (and visible in our archive).
The red and blue lettering on this buff card box is vibrant, clear and complete with no scuffing. It appears that the set was order by a customer with the surname 'Peters' (we surmise!)penned on the box face. Light wear only to the outer box – very small area of surface loss at a lid edge and the occasional little indentation or tiny tear.
The first example we have ever seen – and cannot ever recall having seen another!
You may like