CTCDS
Corgi Toys Counter Display Stage. Original Corgi Promotional card display stand. From The MBU Collection.
Notes
One of the most eye-catching Corgi display stands in close to perfect condition! An original counter display item with a sturdy card platform to exhibit an individual model, with a reflective kingfisher blue backdrop.
Minor wear includes light creasing, edge wear and a small area of 'speckled' surface loss. Measures approx. 37cms. x 27cms.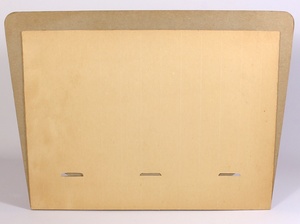 Assembled it would look similar to this (from our archive):
You may like