M62M
MInic 62M Fire Engine. Rare find with PLASTIC WHEELS. With lengths of original white hose. Exceptional cache of Minic models from a lifelong collector in Devon.
Notes
He has been collecting as long as he can remember and whenever he feels like thinning out his collection, we are treated to some wonderful items for the website!
An eye-catching late issue finished in fire engine red ( what else!) and black, with black plastic wheels. a working motor, 2 red plastic ladders and sections of original white hose with brass nozzles. Delightful little brass bell . Yellow plastic storage unit for the hose reels at the rear. Complete transfers on both sides.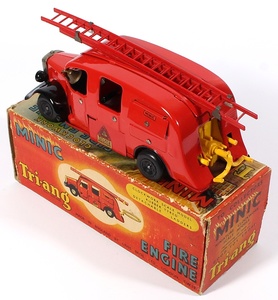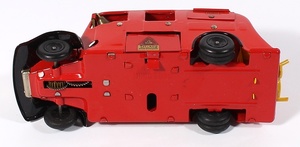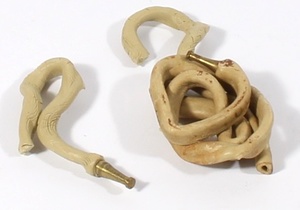 Couple of minor marks only.
Colourfully illustrated card box has a little minor wear and a couple of small end flap seam tears.
You may like