CTDS
Corgi Toys Counter Display Stage. Original Corgi Promotional card display stand. Scarce item from The Monty Calme Collection.
Notes
One of the most eye-catching Corgi display stands in close to perfect condition! An original counter display item with a sturdy card platform to exhibit an individual model, with a reflective kingfisher blue backdrop.
Minor storage wear with two little surface marks on the metallic blue section and a little light edge ruffle.
Stand measures approx. 37cms. x 27cms.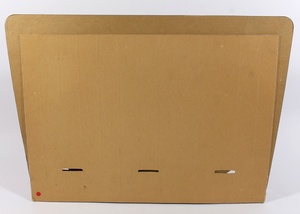 Assembled it would look like this:
You may like