CTDS
Original Corgi Shopkeeper's Sign 'A TOP DOG SHOP'. Very, very near mint. An exceptional and rare point of sale item from The Monty Calme Collection.
Notes
The first we have ever seen, let alone offered for sale.
This is a quite irresistible sign for the dedicated Corgi collector. Finished in eye-catching, bright colours on virtually mint sturdy card.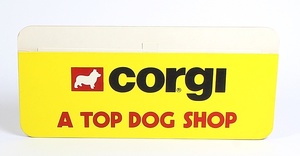 This sign, surely originally destined for a shopkeeper's door/window, measures 25.5cms x 11.5 cms. Central section contains a removable card piece which can display the message 'OPEN' or 'CLOSED'.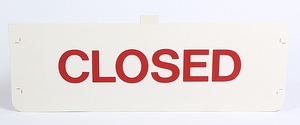 This sign looks completely unused and has probably remained tucked away in a drawer and forgotten about for years!
You may like