CTWS
Corgi Toys (un-numbered) WhizzWheels Set. Mint/boxed (contents never removed from their boxes). With Sprue of Pit Mechanics. A very rare two-piece Gift Set - the first we believe to have ever arrived at the market place. A sensational item from The Monty Calme Collection.
Notes
Presumably, made for a very short run and we believe as a promotional set or indeed as a competition prize.
Presented in the plain buff card box with red-printed paper label at one lid end. In virtually pristine condition!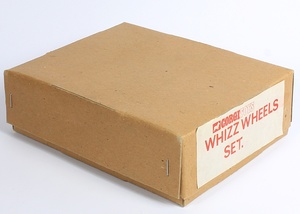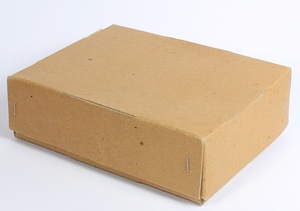 This set comprises:
1) Corgi 344 Ferrari 206 Dino Sport, with red spot wheels. Virtually pristine blue and yellow window box with a few 'in the print' thin red lines.
2) Corgi 347 Chevrolet Astro 1 Experimental Car. Old shop stock quality blue and yellow window box.

Sprue of Pit Mechanics are included with this Gift Set.
An exceptional find – and we welcome any information on this set or indeed any other similar sets. It is not often that an undocumented Corgi Gift Set comes to light!
You may like