CDS
7 x Period promotional extracts from Corgi 'Das Spielzeug' from 1964-1969. More scarce Corgi promotional pieces from The New European Collection.
Notes
A most pleasing selection of extracts from the trade magazine 'Das Spielzeug'.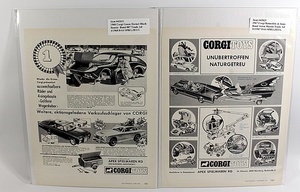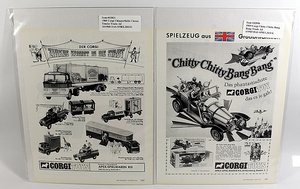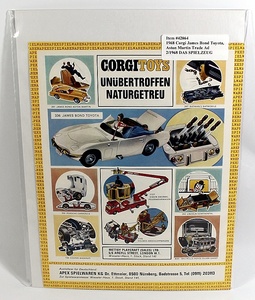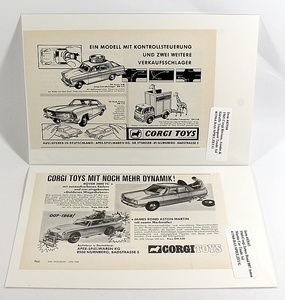 1) 1965 – Corgi 245 Buick Riviera, 255 Austin A60 and 503 Giraffe Transporter
2) 1967- Corgi Gift Set 3 Batmobile & Batboat & Corgi 261 James Bond's Aston Martin, and 7 other models from this period.
3)1968:
a) Corgi 270 James Bond's Aston Martin & 275 Rover 2000TC
b) Corgi Chipperfield's Circus items
c) Corgi 268 The Green Hornet's Black Beauty, 270 James Bond's Aton Martin , and others.
d) Colour issue with Corgi 336 James Bond's Toyota model highlighted, other models featured too.
4) 1969 – Corgi 262 Chitty Chitty Bang Bang
You may like