CSJD2026
Corgi Super Juniors Prototype D2026 X3 Magnetron. Original prototype from The Losch Auction 2000. From 'The New European' Collection.
Notes
An exceptional collection of prototypes were purchased by ?The New European? Collector, largely originating from two well-documented sources i.e. the auction of the property of Marcel Van Cleemput at Sotheby?s Auction House in 1999 and the Losch Auction House in Germany during 2000.
Lot number 2123 at the auction in Losch 2000, this is the original prototype for Corgi Super Junior D2026 Magnetron model. In white with a yellow base, amber windows and a swivelling 'arm' with silver head which can rotate. Complete 'MAGNETRON" labels on both sides. Free-running wheels.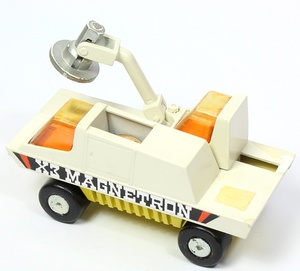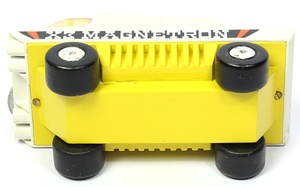 The production model would be finished in red. A late issue from 1980. See information on this range of models on page 409 of 'The Great Book of Corgi'.
You may like