CLE
Original Prototype of Corgi Lotus Elite from 'The New European' Collection.
Notes
An exceptional collection of prototypes were purchased by ?The New European? Collector, largely originating from two well-documented sources i.e. the auction of the property of Marcel Van Cleemput at Sotheby?s Auction House in 1999 and the Losch Auction House in Germany during 2000.
From the auction in Losch 2000, Germany and part of the property of Marcel van Cleemput.
Finished in white with colourful U.S. 1976 labels, marking the bicentenary of AmerIcan Independence.
Black plastic screwed base. Intact tow hook. Whizzwheels. Measures approx. 13 cms.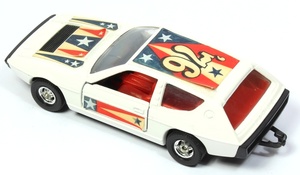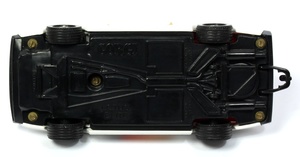 You may like