C1
Prototype of Corgi Fiat X1/9. Original prototype from The Losch Auction 2000, property of Marcel Van Cleemput.
Notes
An exceptional collection of prototypes were purchased by ?The New European? Collector, largely originating from two well-documented sources i.e. the auction of the property of Marcel Van Cleemput at Sotheby?s Auction House in 1999 and the Losch Auction House in Germany during 2000.
Lot number 2138 at the auction in Losch 2000, this Fiat X1/9 is an original prototype composed of wood, and finished in deep yellow and black with opening doors, window glazing, free-running wheels. Number plate detail at the rear. Measures 10.5 cms.
Never went into production in this colour finish.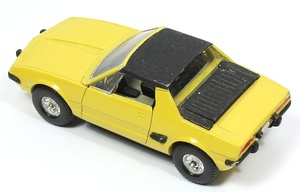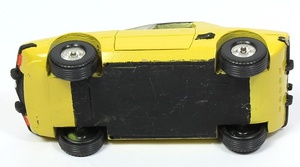 You may like