CBB
Original Prototype of Corgi Basil Brush Car. Never released version. Another wonderful and unique item from 'The New European' Collection.
Notes
An exceptional collection of prototypes were purchased by 'The New European' Collector, largely originating from two well-documented sources i.e. the auction of the property of
Marcel Van Cleemput at Sotheby's Auction House in 1999 and The Lösch Auction House in Germany during 2000.
This particular version of The Basil Brush Car was never issued by Corgi. Sold in The Lösch Auction House in March 2000 (lot number 2251), this is a little piece of Corgi history. Original property from Marcel Van Cleemput.
At first glance, this model looks very similar to the standard issue Corgi 808 model with the loveable figure of Basil Brush sitting at the wheel of the red and yellow car.
However, turn it upside down and one can see the mechanism which enables the head of the figure to swivel as the car moves along. A delightful touch – a shame that this version did not get past the design stage.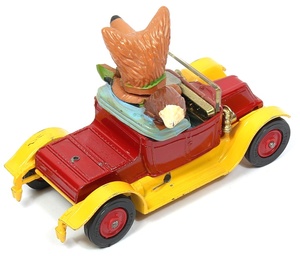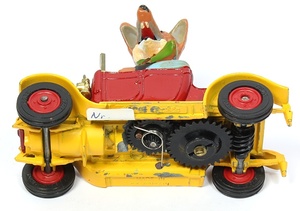 You may like