CPSW
Original Corgi Prototype of Snoopy with Woodstock. Pictured on page 470 of 'The Great Book of Corgi'. Another superb item from 'The New European' Collection.
Notes
An exceptional collection of prototypes were purchased by ?The New European? Collector, largely originating from two well-documented sources i.e. the auction of the property of Marcel Van Cleemput at Sotheby?s Auction House in 1999 and the Losch Auction House in Germany during 2000.
From the much-loved comic strip, this is a delightful prototype featuring these two instantly recognisable characters of Snoopy and Woodstock. Sadly never produced.
Measures approx. 11cms.
Note the item lacks one headlight (as it does in the picture in 'The Great Book of Corgi').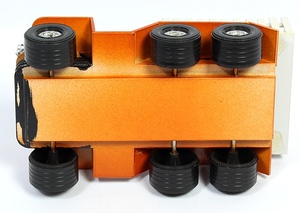 You may like