CDD
Original Corgi Prototype of the Dan Dare Space Vehicle. Sensational item from 'The New European' Collection.
Notes
An exceptional collection of prototypes were purchased by 'The New European' Collector, largely originating from two well-documented sources i.e. the auction of the property of Marcel Van Cleemput at Sotheby's Auction House in 1999 and the Losch Auction House in Germany during 2000.
Pictured in The Great Book of Corgi, this Dan Dare Space Vehicle would have been a sublime Corgi Toy and surely extremely popular with collectors. Designed with working 'flip-out' wings, this model never went into production, sadly, due to licensing problems.
So this is a once in a lifetime chance to own this delightful and eye-catching prototype.
Finished in red and yellow with silver details. Measures approximately 13.5 cms. in length.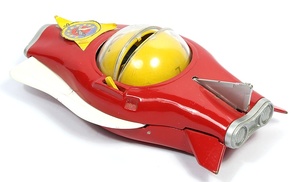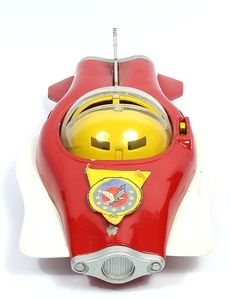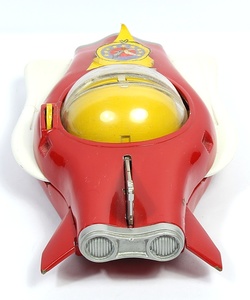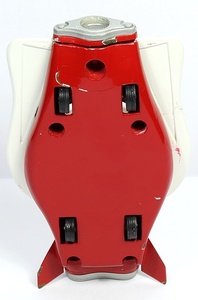 Wear to the decorative paper label and a surface crack to one of the flip-out wings (mechanism is operated using the silver-grey rear fin). Cockpit is in yellow covered by a clear bisected circular roof (radiation shield).
You may like