MP2
Model Pet No.2 Toyopet Masterline. Near mint plus/boxed. Rare.
Notes
A quality item from the well-respected Japanese company Model Pet. This Toyopet Masterline model is finished in off-white with cream panels at the sides. Smooth metal wheels and well-shaped original tyres. Window glazing, detailed cream interior. Silver trim, rear lights detail.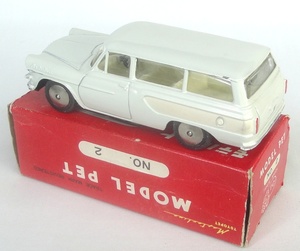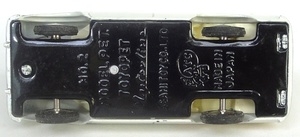 The occasional minor mark only to the all-original paint finish. Colourful card box has a little wear and tear mostly at end flaps. Lacks one small end flap.