QDT Snapshots of 2022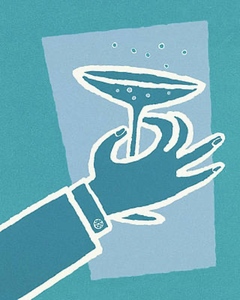 As 2022 comes to a close and we look forward to 2023, we remember some of the models that helped make 2022 another great year.
We would like to thank every single contributor to QDT this past year – QDT would not be the same without you – and every collector who has come to QDT when they are adding more models to their collection.
Let's make 2023 a wonderful year together!

It is a difficult task to pick out the most noteworthy models that have been sold at QDT this past year.
We have been amazed at some of the new trends that we have noticed via QDT Auctions, in particular the rise (in both popularity and price) of Corgi Whizzwheel models.
However, we are delighted to say that high quality classic Dinky and Corgi have as strong a following as ever.
New variations have been brought to light this year, too. They are always exciting and collectors have fought over them enthusiastically at QDT auction!
Never-opened boxes, factory trade packs and pre-production pieces too have all played their part this past year.
We cannot wait to see what will come to QDT in 2023!
Please do contact us if you are considering selling – whether it is just a single item, a small collection or indeed a large collection – we would be thrilled to hear from you.
After much discussion here, we have selected one model per month from 2022.
Don't forget you can see the full listings for all of these models in our archive too:
January
We started 2022 with this showstopper from The Island Collection.
This Dinky 111 Triumph TR2 in salmon pink with a red interior and wheels is a very rare find.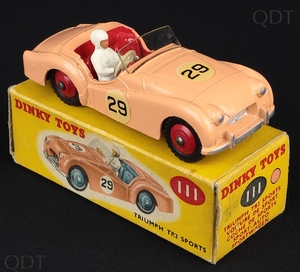 February
With cast iron provenance, this sensational gold-plated Batmobile was a sight to behold!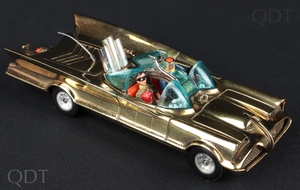 From the estate of Percy Wilford, Senior Model Maker at Corgi and associate of the Chief Designer for Corgi, Marcel Van Cleemput.
March
From an unbeatable TV & film collection, we were delighted to offer for sale this Scalextric James Bond Set. We loved the graphics on the box lid – and of course the contents did not disappoint either.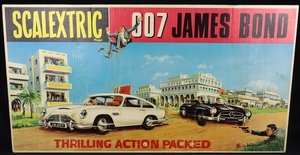 April
And talking of boxes, this Corgi Gift Set 22 is a work of art in itself. From The dazzling Wesley Lodge Collection.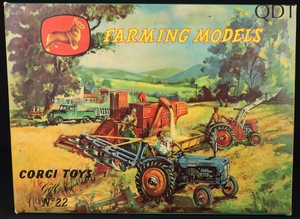 May
The Gower Collection has more than its fair share of statement pieces, none more so than this pre-production Corgi Porsche in powder blue. Originally from one of the 'Corgi Royalty', ie. Philip Ullman, one of the founders of Mettoy/Corgi company.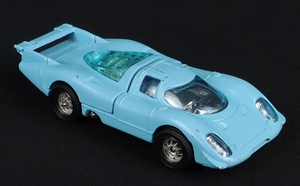 June
For Fiat lovers, this is the rare launch version of the Mebetoys Fiat 500 in silver in the special launch box from 1965.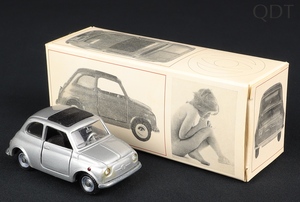 July
Another colour trial model proves to be irresistable to us! We could not let 2022 go by without mentioning this colour trial model of the Corgi Marcos in red with a deep red interior. This lucky collector happened upon this cache of mid 1960's models which included colour trial models, donated to Barnardo's Charity upon the death of a relative. The Barnardo's charity shop is located just a few minutes from the old Corgi headquarters.
Remarkable that such finds are still out there!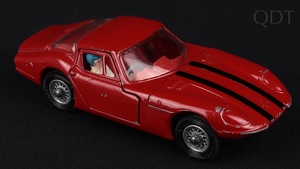 August
From the Swiss-French Collection, this promotional Mercury model with 'A Welti Furrer AG' logo is another First for QDT. This model did not come to us on its own – but with a wealth of information, kindly supplied by Vincent Espinasse.
September
There is something special about owning a never-opened factory trade pack of models – and all the better when they are some of the most memorable Corgi models issued. 6 x late issue Corgi James Bond Aston Martins from 1984 – just as they would have been delivered to the shops.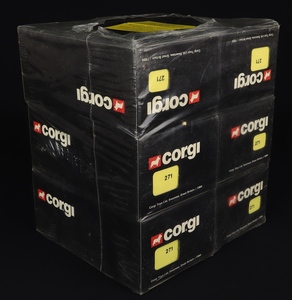 October
So few of these export Dinky Car Carrier models 'Auto Transporters' have survived in their particularly fragile boxes comprised mostly of cellophane. This one from The Bickley Collection has fared better than most!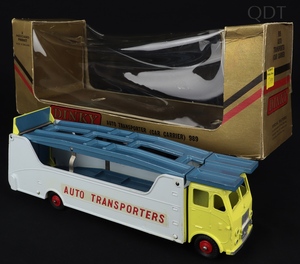 November
This Corgi 313 Graham Hill's Cortina in promotional maize yellow lit the touch flame, it seems, for the rise of Corgi Whizzwheel models generally at QDT! Just one model from the high quality Bluehouse Collection – a very welcome addition at QDT. There are more models from this collector to come in 2023.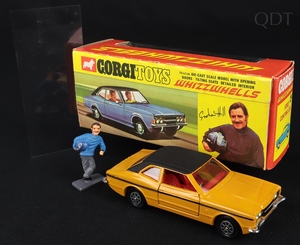 December
At time of writing, there are just a few hours of 2022 remaining, but our minds are made up. After much agonising, we will end 2022 with a classic Dinky from the 25 Year Collection in California! Some wonderful models have come our way from this collector and none more so than this absolute peach of a Dinky Foden in the rare colour combination of French Blue and burnt orange.
We wish you a very happy 2023 and happy collecting!
---