News of collections/latest listings at QDT
A brief snapshot of models being listed and collections waiting in the wings/coming soon to QDT
We are enjoying an especially fruitful time here at QDT with some of the choicest collections finding their way to us. This week we have been listing some items from a particularly fine collection, and it goes to show that with patience and a discerning eye, a very fine collection can be assembled. It can take time – this collection spans 25 years in fact! But it's worth it! Highlights (so far) include: Dinky 414 Rear Tipping Wagon in grey and blue but with silver grooved cast wheels.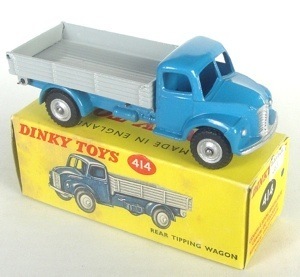 And one of our favourite commercials: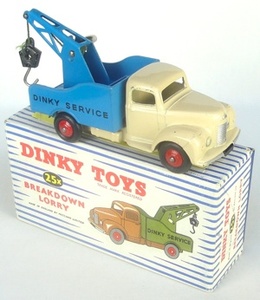 And a most delectable French Dinky Mercedes – a harder find in silver and black: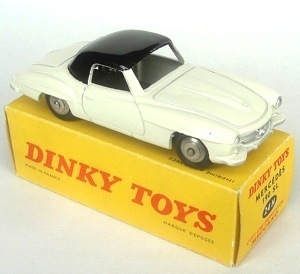 An especially endearing and so scarce Trade Set: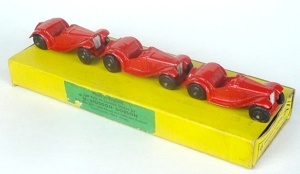 For all of the items from this collection, just type '25 years' into the search bar on our website and they will be listed for you.
A few items from one of our regular suppliers in The Netherlands have just been listed too. Including: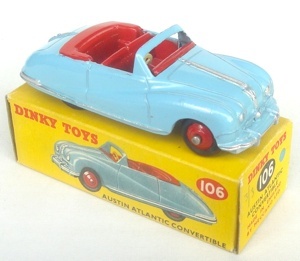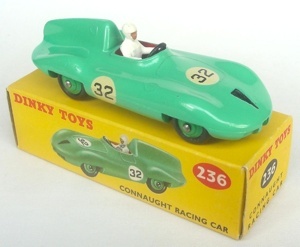 And more is promised in the near future – in especially spectacular condition, we are advised! We are most excited about that. More news as soon as we have it.
Items from The Worcestershire Collection continue to be snapped up by collectors. Sports and racing cars were his main interest. Although there have been plenty of Dinky and Corgi models, his interest included a range of very nice 1960's continental diecasts (Tekno, Solido, Mercury) .
This rare Solido Lamborghini model has to be one of the recent highlights: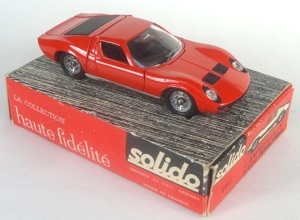 More models from another regular supplier (from a collector in Berlin) have been listed this week too. One of the highlights is this Ford Zephyr which has quite an unusual original top half colour.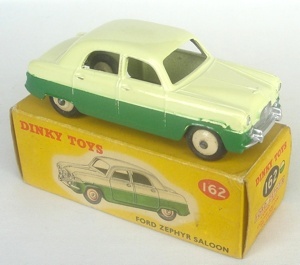 The other colour variant which is quite a difficult find, is also listed: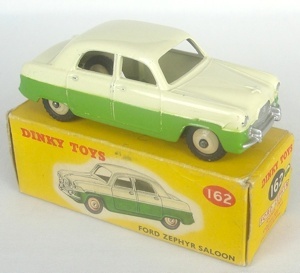 Lots more waiting in the wings, including some of our own private collections recently purchased. We try to list as many as we can, when we can!
We are particularly keen to list more items from what must be one of the largest collections we have ever handled. Please do keep a look out for this collection as it trickles on to the website under the title:
From a large, stunning diverse collection with many items in old shop stock condition.
This collection took our breath away when pictures were first sent to us. Such a cornucopia of diecast models largely from the 1960's. So many in fact, that many had barely been taken out of their boxes. With many familiar models but inevitably, some rarities too, this collection continues to excite us.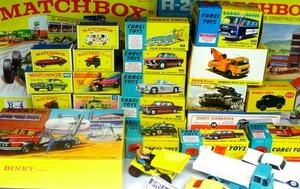 As if that weren't enough, we are due to be handling a French Dinky collection very shortly. More news when we have it.
A small, but we are assured, high quality T.V. and film-related Dinky and Corgi collection is due at QDT very soon too. Please do keep a look-out for this collection.
There are always parcels arriving here at QDT from discerning collectors from all over the world. No two days are the same here and quite frankly, we would not have it any other way.
Do keep checking the website whenever you can. And of course, we are always happy to hear from you.
---