'Exclusively Mini' Part 2 of The Old School Collection
The Mini Collection at QDT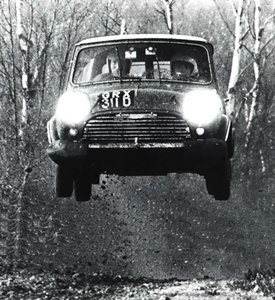 We are indebted to 'The Old School Collector' for the many basement images taken of this truly breathtaking 2nd instalment entitled 'Exclusively Mini'.
In the coming months, this collection will be sold at QDT – and as the proud owner says 'This is one of the most important collections of Mini models in the world'.
Now, we are all guilty at times from overstating the case, but as we peruse the many images that The Old School Collector has, we have to say that this assertion may very well be justified!
He has amassed and displayed a truly mesmerising array of Mini models.
High quality throughout and he has that unerring ability to find variations that are well-known to collectors and some that aren't! And that includes box variations.
His whole collection is further enhanced by the many period posters, press articles, drawings etc that he has managed to obtain, many the property of Marcel Van Cleemput, The Chief Designer for Corgi.
Undoubtedly, one of the most significant diecast collections to have come up for sale.
A few words from The Old School Collector as he prepares to part with a collection that has taken up such a large part of his collecting life:
First of all, my son and I would like to say thank you to the customers of QDT for showing so much interest in our "Old School Collection". We hope that every single collector is happy with the models he bought from my collection at QDT.
We also want to thank the people behind QDT for the accurate and professional way they have presented our models, which has met and indeed exceeded our expectations!
Now the time has come to offer Part 2 of our collection:
Exclusively Mini
It was hard for my son and I to let our Corgis go but it will be even harder to see the Minis being sold. I spent nearly 40 years building up this huge Mini collection and I am proud to say that it is one of the most important collections of Mini models in the world.
You will find nearly every vintage Mini model ever produced by Corgi Toys, Dinky Toys, Matchbox, Spot On, Telsada, Scalextric, Fun Ho, Tomica, Polistil, Mebetoys, Nacoral, Airfix, Imai, Zebra Toys and many other manufacturers.
There will be a lot of diecast models but also tin, plastic and slotcar models and many rare kits from the sixties and seventies. You will find models of the Cooper, Cooper S, Austin Seven, Morris Minor, Mini Moke, Countryman, Van, Wolsley, Hornet, Clubman and many more.
So if you are a serious Mini collector you will find many models you have never seen before or maybe find that elusive model that will finally fill that gap in the cabinet.
Especially for the Dinky, Corgi and Spot-On Collector, there are rare Gift Sets and some rare Pre-production items and Promotionals for sale, including some intriguing factory errors.
As we also collected the modern range of Mini models, like Vitesse, Corgi Classics and Lledo for example, feel free to ask for the modern stuff. I think we will have the model you are looking for.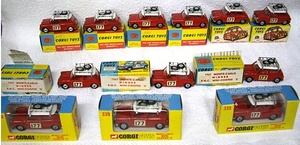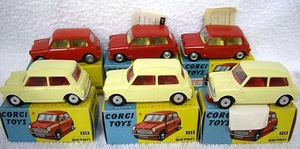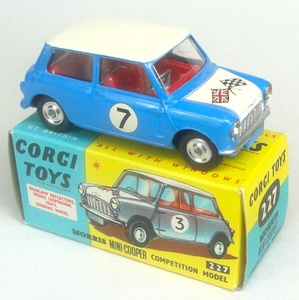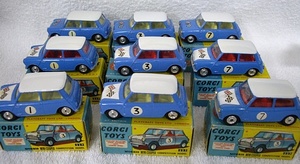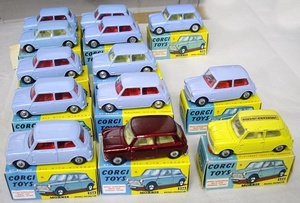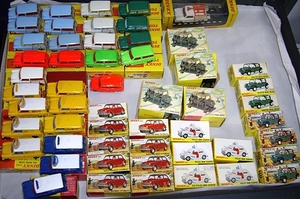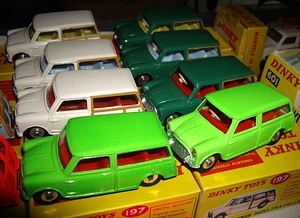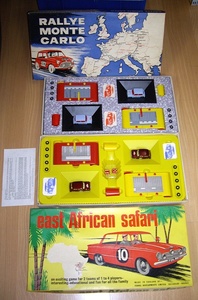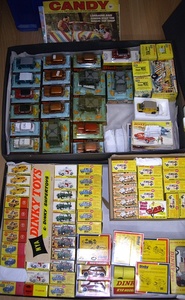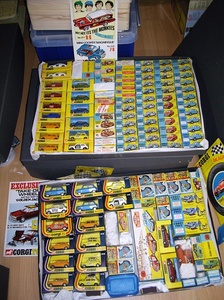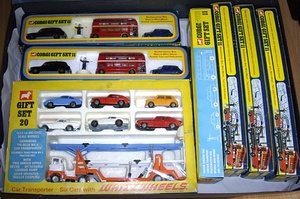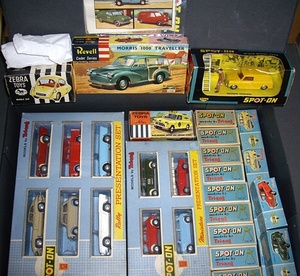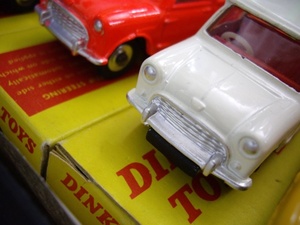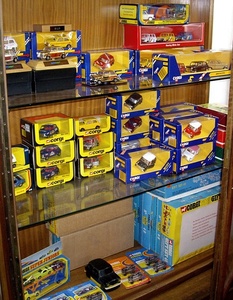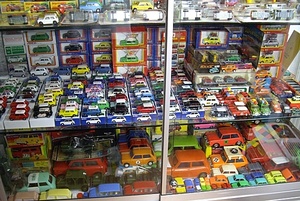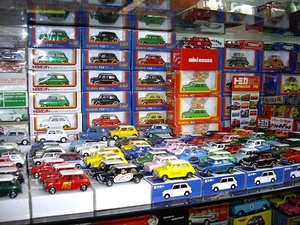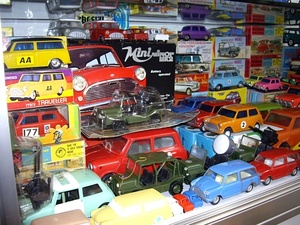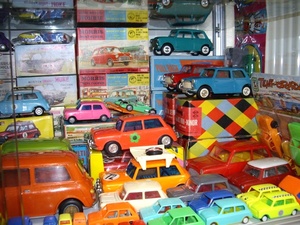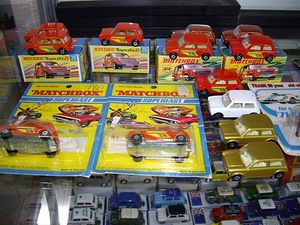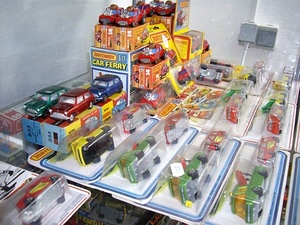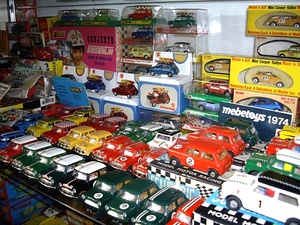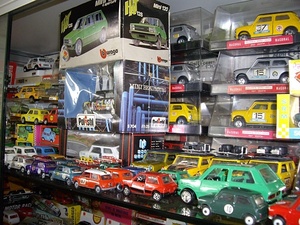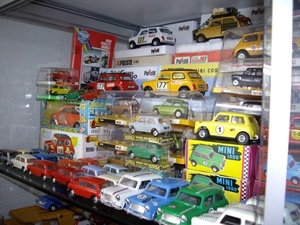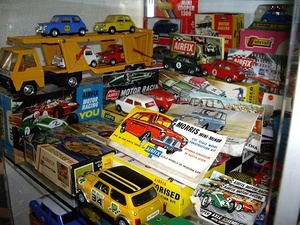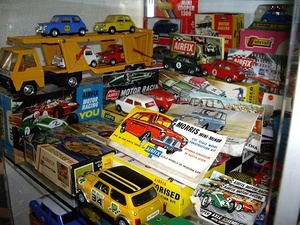 And just one more thing – well two actually…
Last but not least I want to mention that I have two vintage Minis in my garage. If you are interested in the real thing, please contact me via QDT.
A 1969 Morris Cooper S MK 2 and a 1967 Morris Mini Minor 850 MK 1 automatic are for sale.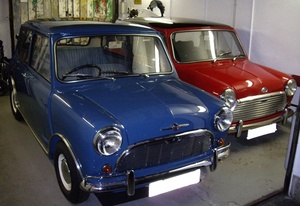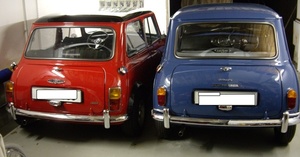 More pictures of these two full size Mini models are available upon request.
---