The Cumbrian Collection
A dedicated collector of Corgi and Dinky models brings his collection to QDT. A high quality collection of around 900 boxed models includes rare variations. Assembled over decades, this collection showcases the very best of both manufacturers. Many images in the article taken in situ by the owner.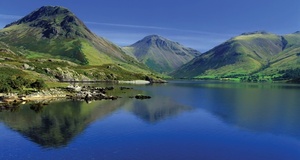 Here are a few words from the man himself:
"I suppose my love of Dinky and Corgi models began during my childhood. Every Christmas and birthday meant a new Corgi or Dinky toy! Even at a young age, I treasured them and so quite simply, that was it! I was hooked for life.
You just never ever forget the sheer joy of opening your presents and finding a gleaming 007 Aston Martin or Batmobile – my love for them just never went away.
I have, over the years, piece by piece, built up my collection and I've enjoyed every second of it.
Right from the start, I realised that I should always try to buy the best I could. After all, condition is everything.
Many models in my collection have been bought direct from QDT over the years.
I was lucky enough, too, to know some private collectors – and when they wanted to sell, I was ready to buy!
I could never decide which I preferred – Dinky or Corgi? That was no problem, I bought both with equal interest.
Here are some pictures that I would like to share with you: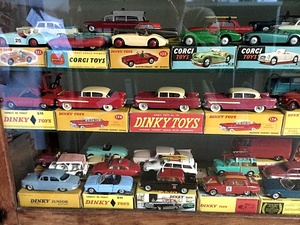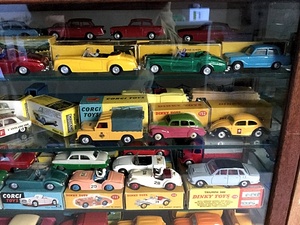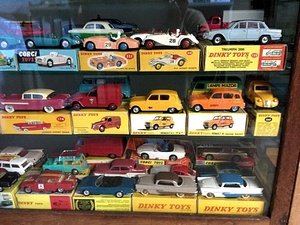 Getting things packed up ready for QDT!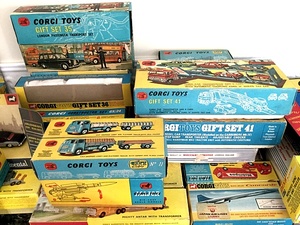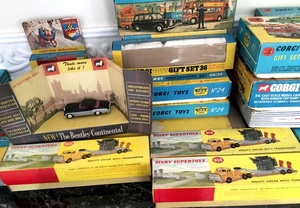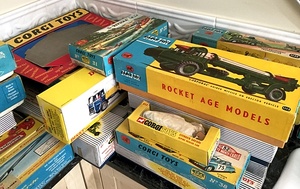 The dual-coloured saloons were always a big attraction to me with their bold striking colours and the cars and wagons my father drove were always on my shopping lists.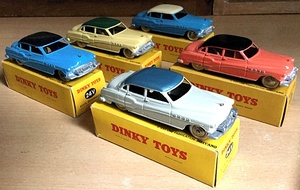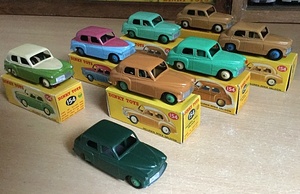 The more extensive my collection became the more I started looking for the rarer and promotional items. Tracking them down was always difficult and great fun (as well as expensive!) but very rewarding when you got them at last!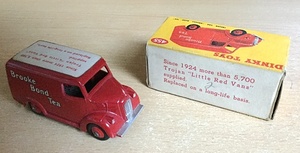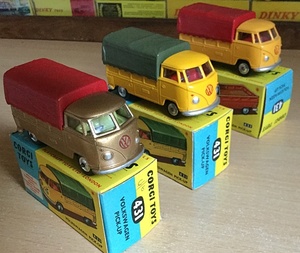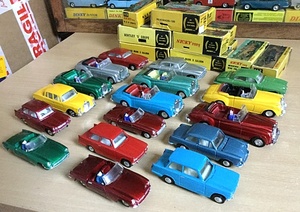 So pleased to get some of these rare Foden colour variations: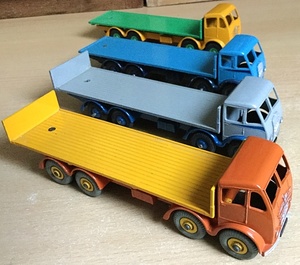 And this group of smaller commercials includes the pink and cream Bedford – you just know that at the time, boys did not want a pink lorry – so it is one of the rarest Dinky trucks these days.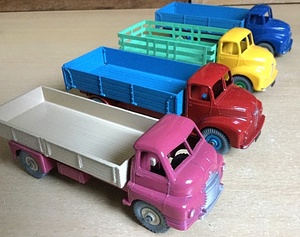 Some rare Guys here too: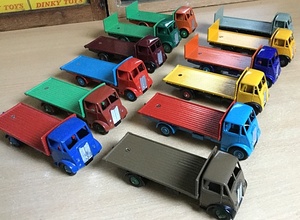 And these 4 French Dinky 510 Peugeot Specials, for the French Presidential election in 1981 are so rare!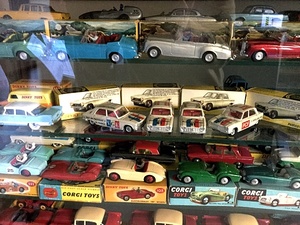 Dinky Triumph Promotionals: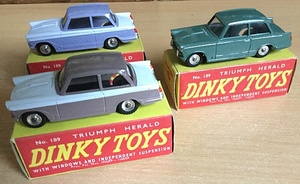 A rare quartet includes the South African issue Bentley, Jaguar Mark X, Cortina & Ford Fairlane: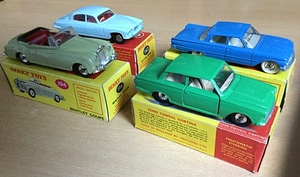 3 interesting factory errors – I especially like the Monte Carlo Rover with the number 75, from the Monte Carlo Citroen!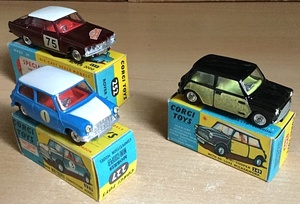 This is just a beautiful example of the Howitzer & Tractor Gift Set, with all packing pieces: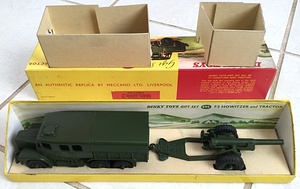 The time has now come to release my collection. I will keep a few items that will always be dear to my heart but it's time to let someone else have the pleasure that my collection has always given me. I hope you enjoy them as much as I did!"
This collection amounts to a celebration of Dinky and Corgi – we look forward to commencing listing The Cumbrian Collection during early February.
HAPPY

NEW

YEAR

!
---