A magnificent Corgi Collection!
Marking Corgi's 60th Anniversary, QDT embark on the sale of one of the highest quality collections we have ever handled. A large collection to be sold in two halves.
Here follow details of the first half 'The Old School Collection'.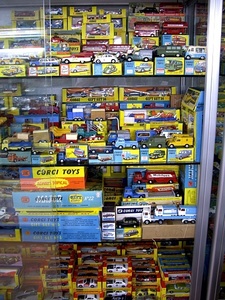 The owner recalls:
"I remember well just how it started back in the early '80's and the very first car I purchased was a MINI COOPER from Italy. Mini models have always fascinated me and this purchase inspired me to find out more about the history of this iconic automobile. During the '80's, they wanted to stop production of the classic Mini and so there were not many new Mini model cars available. Undeterred, I began searching for vintage models at flea markets and there I met fellow collectors – soon enough I discovered swapmeets and toyfairs!
A worldwide search
My search began in earnest! I travelled all over the world to look for every available Mini model. I travelled to the USA, New Zealand, all over Europe, and even Australia! I began to widen my collection to include Corgi in general by this time. In particular, I found many of my best Corgi models in Scandinavian countries. I did not look for CORGI and DINKY only, I bought every kind of MINI in every scale. Minis made from plastic, tin, slot car, kits and ………many more!
Corgi Toys were my Favourites
The company that held my biggest interest was the Corgi Toys company and when there were no more Minis to be found, I concentrated on collecting mainly Corgi Toys.
So I built up two collections. A Mini Collection and a Corgi Toys Collection.
One of the best things that happened in my collector's life was when I met the MBU Collector (as I shall call him now) at a toyfair in Brussels in the early 90's. He became a mentor to me and in the end we became friends, despite hunting the same species at toy fairs. We visited toy fairs together all over the world. As we always kept business and friendship separate, we had a great time. For the most part, he got the rarer Corgi Toys, I got the rare Minis from him.
The sale of Marcel Van Cleemput's Collection at The Lösch Auction
With the emergence of the internet, I found that collecting at the toyfairs was not so fruitful and I found it hard to adapt to 'arm chair collecting'. However, I started to go to auctions and one of the best auctions ever was the Lösch auction in Germany, when Marcel van Cleemput's collection came up for sale. Many of the models he used for the Great Book of Corgi were sold. I was thrilled to get some of the prototypes and rare stuff!
For instance, you may have spotted this unique Gift Set box in one of the group pictures: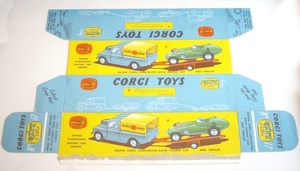 So thrilled to get the prototype 'Hotdog' Van – never produced – and pictured in The Great Book of Corgi ( however, the hotdog has gone missing).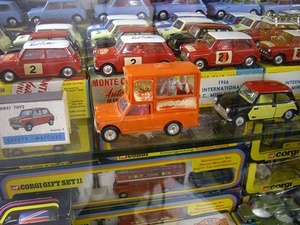 The time has come for me to sell
When my son was old enough I gave the collection to him.
He does not want to add more models to this collection and so now it feels like the right time for me to sell. We decided to sell the collection to QDT so that other enthusiastic collectors will have the chance to buy a nice Corgi or Mini Model or two!"
With quality and content at a premium, we at QDT are excited to bring such a wonderful collection to the market place particularly during Corgi's 60th Anniversary!
Here are some of the owner's images that we have been marvelling at: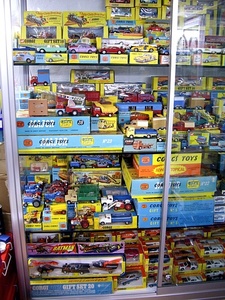 Note the Corgi Trade Box for 12 x James Bond's Toyotas!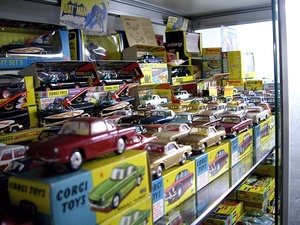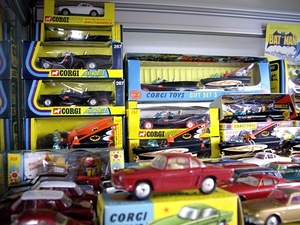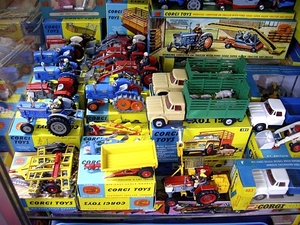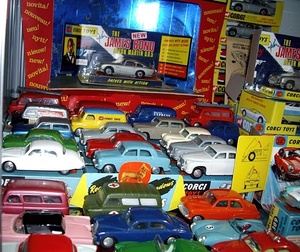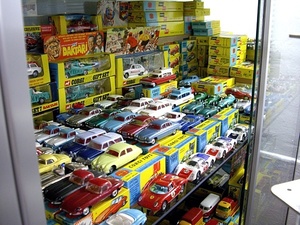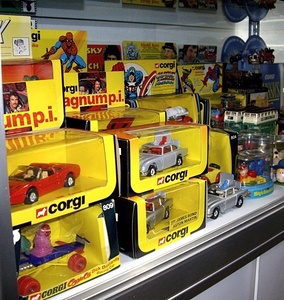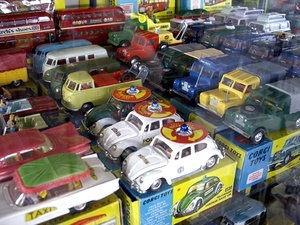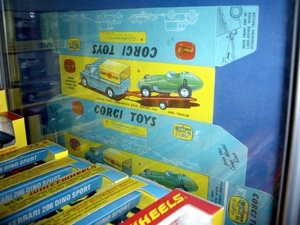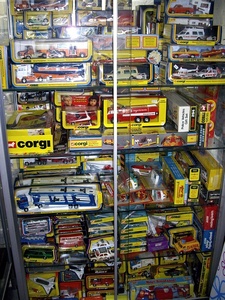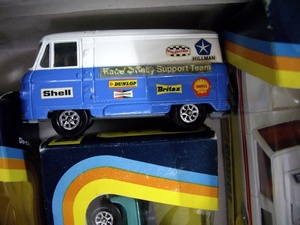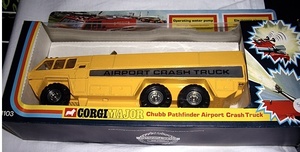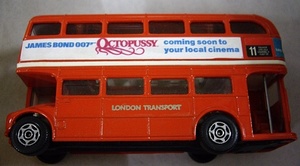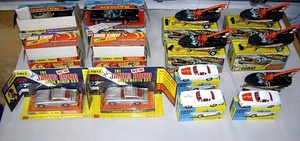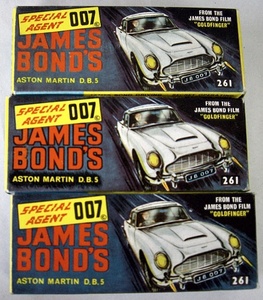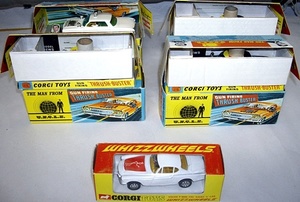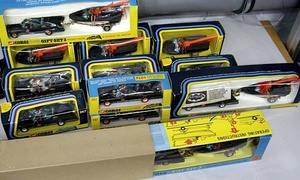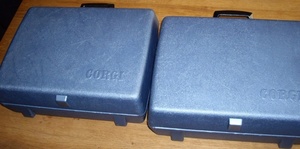 Listing from this collection is starting very soon – please look out for models from 'The Old School Collection'.
And the Mini section of the collection? Here is just one image and more will follow soon: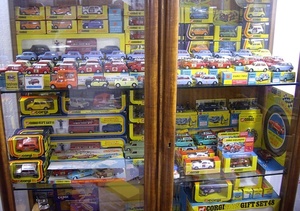 ---