The DC Collection comes to QDT
A rich and diverse Dinky and Corgi collection with the emphasis on rarity and variety – from short run promotional models, to two-tone cars, models for the South African market or unique examples that have come to light only recently.
An astonishing assemblage created in a relatively short time.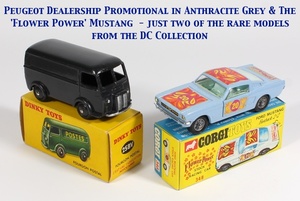 In just 10 years or so, DC has assembled a unique and fascinating collection of Dinky and Corgi models – a single-minded approach with many hours devoted – a man who was prepared to give up a lot of time and money to this pursuit, who really got a thrill out of finding that rare colour variation he had never seen before, but trusting his instincts where needed and buying from individuals he could trust. He was prepared to buy small collections too – not just individual models and we, at QDT, feel proud to have helped him in his quest to put together such a remarkable collection.
DC tells us:
GETTING STARTED
"I got the collecting bug when I saw my uncle's collection of Dinky models that he had on display and they looked great.
Little toys that were 50, 60, 70 years old that were in remarkable condition and had obviously never been played with by children as they were designed to be.
That was it! I decided I wanted to do the same and start a collection of my own as well as trying to learn as much about the cars and makers as I could.
FAVOURITES
I have always loved the different colour variations and I started to hunt down as many different colours and variations as I could find.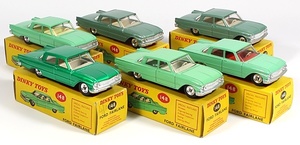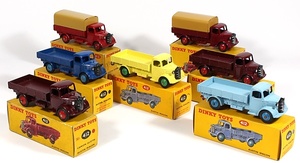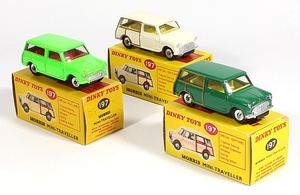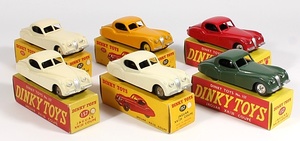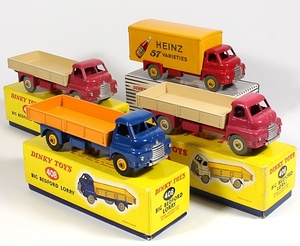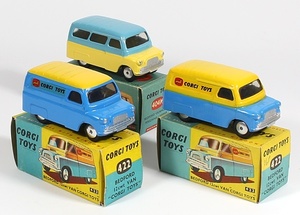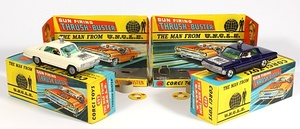 My collection is pretty diverse but includes a lot of promotional models I have loved searching for and buying. Promotional models are a favourite of mine.
A group shot of promotional models – Corgi 1110 Bedford 'S' Tanker BENZEEN, Corgi 421 AVRO BODE & Corgi 227 Mini-Cooper 'GLÄNSER':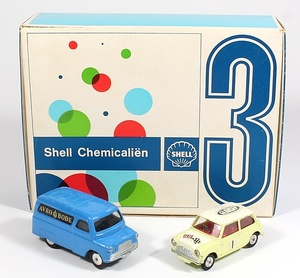 As well as rare models, I also try to source quirky models which have obvious factory errors and I also like groups of models that have slight colour shade differences, different colour interiors or wheel types.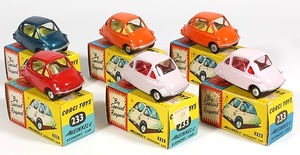 PUTTING IN THE HOURS
I found myself scouring the world on a daily basis courtesy of the internet in my desire to find rare and wonderful models but using trusted sources such as QDT, well-known auction houses, respected dealers and private collectors that I met.
My collecting strategy keeps changing too, from Dinky and Corgi to Spot-on and Nicky toys, to Tekno and Matchbox then back to Dinky again. First of all I collected models I wanted to display and look at on a daily basis, but soon I began to collect anything rare and hard to find, models that do not come up often at all.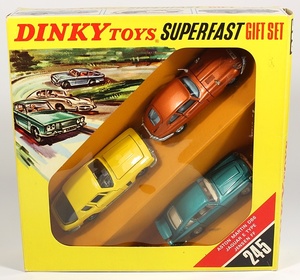 RAREST OF THE RARE
Selection of DC South African Dinky models in the correct Arthur E. Harris boxes:
DC Chilean Dinky. Issued in extremely low numbers at the time, they were assembled and painted in Arica, a duty-free city on the Northern tip of Chile.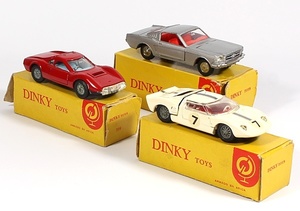 Each one of these models is an exceptionally rare find: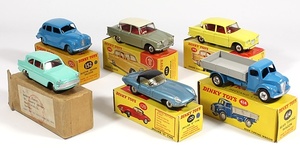 SO MANY TOYS – TOO MUCH TO DISPLAY
The only downside to my collection is unfortunately it has never ever been on display which is a great shame as that was my intention when I first started collecting. Mainly due to the size and diversity, there are far too many models to put on display and it's a question of "What do I display?"
This has been the reason I have decided to release some of my collection and thin it out, probably concentrating on my Spot-on and Nicky Toys!
Apart from being photographed and logged by me when I first acquired them, these models have not seen the light of day for years and have been safely stashed away and I think it is time to let other serious collectors take ownership and enjoy the models like I have.
I have enjoyed owning them and hunting them down. Many hours, days, weeks and years have been spent by me looking for these models so there are some delightful and rare variations that I hope you enjoy".
---