Six Month Review!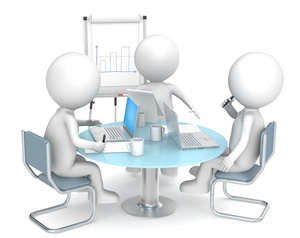 Looking over some extraordinary sales from the first half of 2015 – QDT are firmly placed in the very top echelon of the diecast collecting world.
Sales have been extremely strong and the development of our business gains pace as we continue to supply the very best models to regular collectors, reach out to new collectors and those who may have just discovered us.
At the top of Google Search Engines and part of the routine of many collectors' daily forays on the internet, we have become the go-to place to buy and sell the finest Dinky and Corgi toys.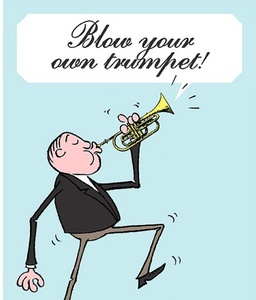 We don't want to blow our own trumpet too much – and after all the results speak for themselves!
It is so difficult to choose, with thousands of models sold in a year at QDT, but here are some of our most memorable Dinky highlights from the first half of 2015.
This beautiful Pre-War Dinky Van sold for £3,600: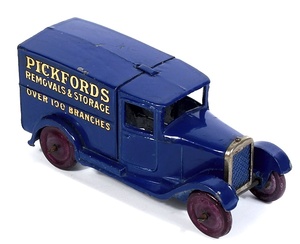 and this rare 1st Type Van sold for £3400: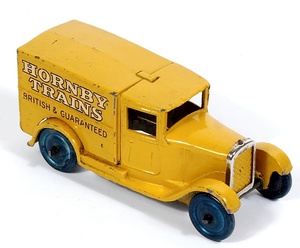 This exquisite early tinplate Petrol Station from Dinky would be hard to forget: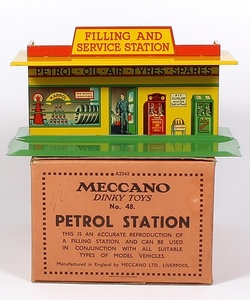 Sold for £795.
And who could not be charmed by this Pre-War Dinky Gift Set in such fine unused condition! (sold for £500)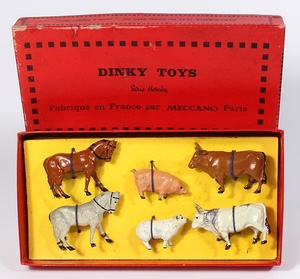 A breath-taking group of rare Peugeot 204 models with decals for each of the four French Presidential Candidates in 1981, made for a remarkable group – and another first for QDT.
This group sold for £2100 when offers were invited from collectors.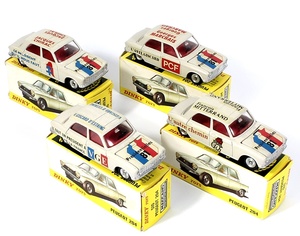 Keeping with the 'Presidential Theme', we sold this beautiful French Dinky Presidential Citroen with all accessories for £750: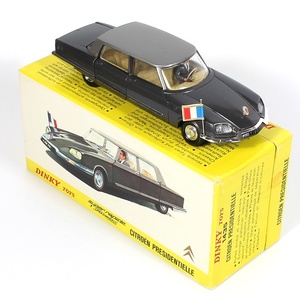 An iconic Dinky Gift Set in superb condition sold for £450: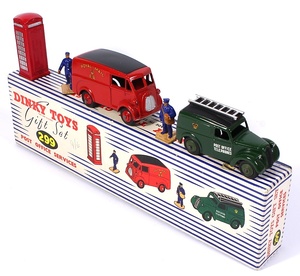 Always a sought-after Dinky Promotional model, especially when it is complete with the promotional leaflet and little blue card packing ring. This 'JOSEPH MASON PAINT' model sold for £995.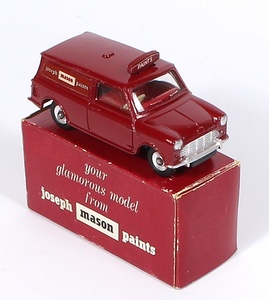 A rare Dinky Foden in yellow and violet-blue sold for £1150: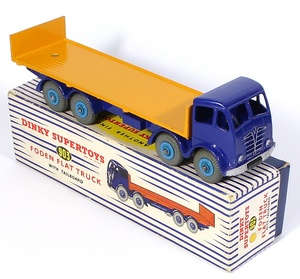 A scarce find, this Dinky Mercedes Truck demands to get noticed in vibrant blue and yellow. Sold for £495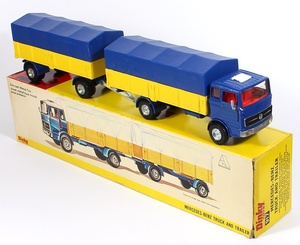 And its even rarer counterpart – and a first for QDT – this rare promotional 'MÜNSTERLAND' issue sold for £650: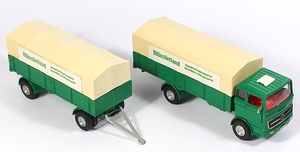 We were thrilled to offer for sale this delightful Dinky Gift Set which achieved £2500: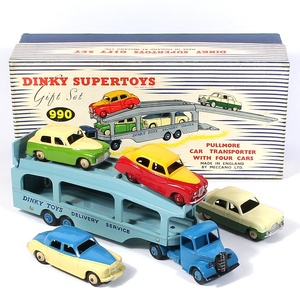 This exquisite 'E' Type Jaguar in metallic light blue achieved £895: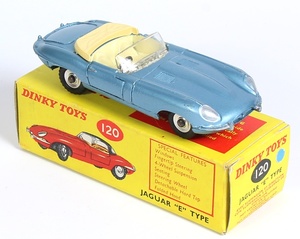 A very scarce light blue Volkswagen with blue plastic wheels sold for £500: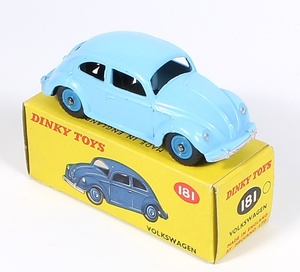 We were pleased to offer for sale this very rare German export Volkswagen 'DEUSTCHE BUNDESPOST' model which sold for £1000. Another first for QDT.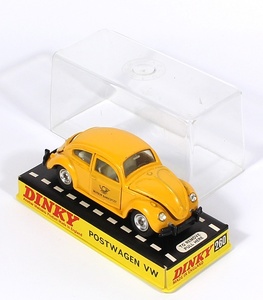 Offers were invited for this premium Fab 1 model which sold for £822: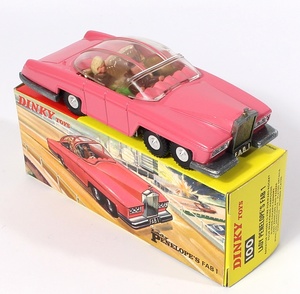 Point of Sale Display items can be fascinating period pieces – none more so than this rare illuminated sign from the 1950's which achieved £695: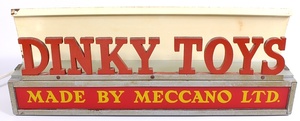 Collectors just snapped up the range of Nicky/Dinky Toys we offered for sale recently. Here are just four of them: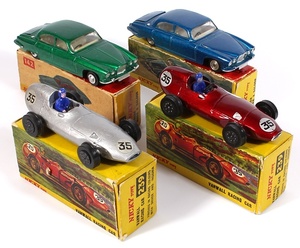 Hold on to your hats – here come our Corgi Highlights from the first half of the year.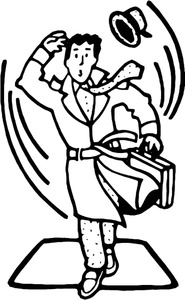 We had to include this beautiful array of 'Blue Box' cars which were part of an old shop find: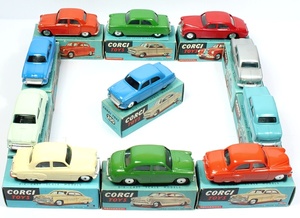 Unsurprisingly, these models did not last long on our site.
This factory over-wrap of Corgi 261 James Bond Aston Martin models would be hard to forget. They achieved a price of £6,000. One of the premium items for a James Bond collector and of course a premium item for an investor.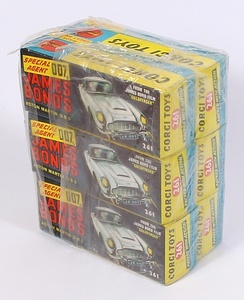 This rare Batmobile Set sold for £1250 – and was the first we have ever offered for sale.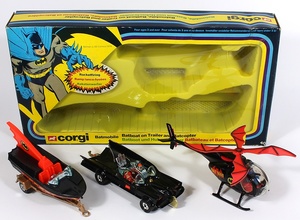 This was a memorable find – note the rare Corgi Gift Set 3 Batmobile & Batboat Set (red-wheeled version) which sold for £2570, and the Corgi 261 (late issue in 'toffee-gold' with tan roof interior) sold for £950.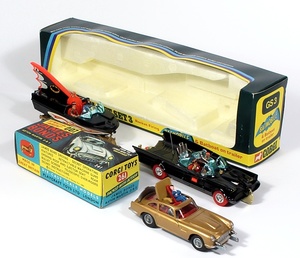 Property of a Belgian family since new, this peerless 'TOURING SECOURS' Land-Rover achieved £2808 (an 'Offers Invited' model).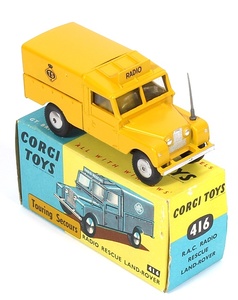 An old shop find which included several never-sold Gift Sets caused some excitement here at QDT. This 'All Winners' Gift Set with Retailer Card and virtually mint contents is surely one of the best! Achieved £950 (after offers were invited from collectors).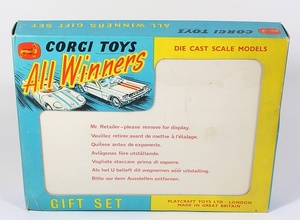 This Lotus Gift Set from the same old shop find was a beauty! Virtually mint contents in an outstanding outer box with Retailer Card. Sold for £650.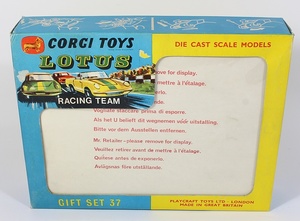 Another Gift Set from this old shop find :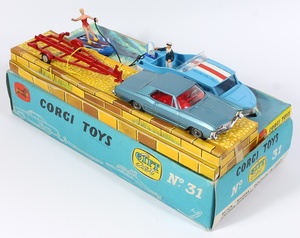 Always a popular Set, this virtually mint example sold for £400.
Keeping to the Gift Set theme, we had to include this very fresh London Transport Set – the box, in particular, was one of the best we have seen. Sold for £350.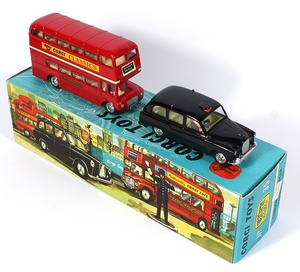 It is always thrilling to handle unique factory prototypes, and the iconic Chitty Chitty Bang Bang was no exception. Sold for £595.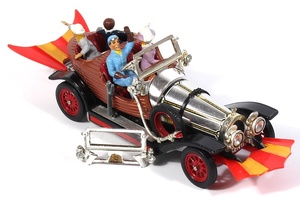 A mesmerising full Counter Display of 24 James Bond 2 CV Citroen models is not easily forgotten! In very near mint – mint condition, this set achieved £1250.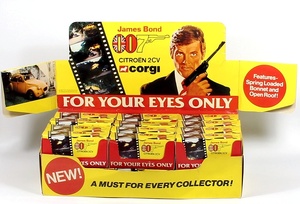 Ford Mustang models are always popular with collectors, and this Stock Racing example with gold wheels, complete with greaseproof packing strip was quickly snapped up at £450: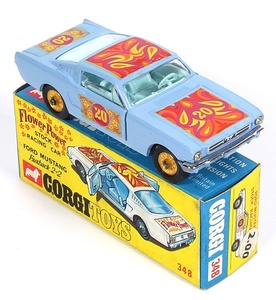 A rare find with this over-sleeve marking the National Sporting Club's Dinner on Monday 24th November 1975. Graham Hill OBE was the honoured guest – and so fitting that Corgi 156 Graham Hill's Embassy Shadow was given out to the guests.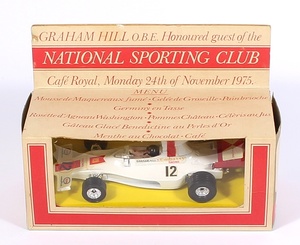 Sold for £595.
Corgi 403 Bedford Van 'EXPRESS TOOLS' was a memorable find! An extremely rare item from a U.S. collector – to the best of our knowledge, one of only two surviving examples.
Sold for £2950: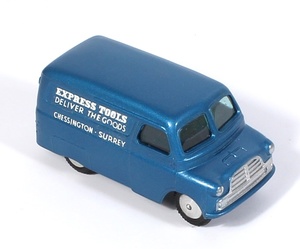 A remarkable Corgi 206M Hillman Husky in turquoise sold for £1950: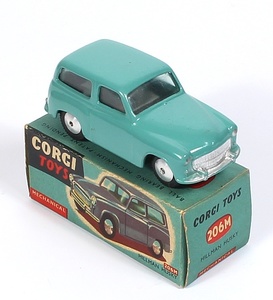 This superlative Simca model in vivid deep blue sold for £1010 (offers invited):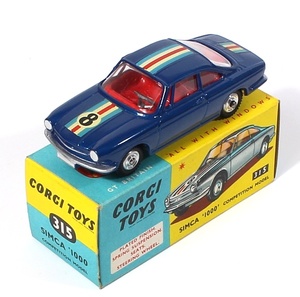 We were thrilled to offer for sale this Marcos model in white – the first we have ever seen with the rare LIGHTER GREEN STRIPES (sold for £695):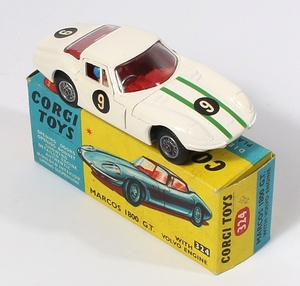 And what a beauty this Mercedes Open Roadster model is in GOLD MIRROR FINISH with cast wheels! Sold for £810 (offers invited).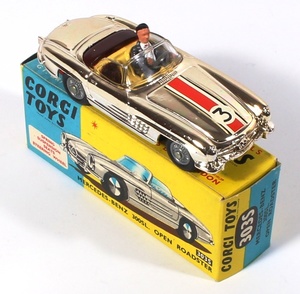 With the finest models coming to QDT from all corners of the collecting world, we look forward to the second half of 2015!
---