The Corgi Volvo Story - Parts 1 & 2
We are indebted to the Collector and Volvo enthusiast, Luc Vancampenhout who has prepared this absorbing article. Of particular interest to Corgi collectors are his observations on Corgi 228 Volvo P1800 and Corgi 258 'The Saint's' Volvo.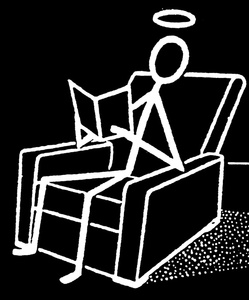 With additional information included on the original article by Luc Vancampenhout and an extra article written by a dedicated Corgi Collector with other rare, unlisted variations!
This article has been kindly submitted to us by an extremely loyal Volvo customer – in fact, his family have been driving them since 1947!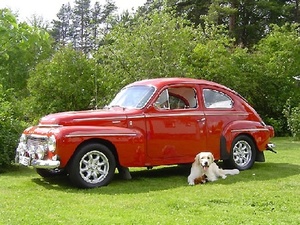 The first model that his family purchased was a PV544: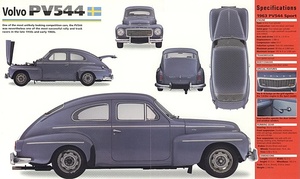 His passion for Volvo models combined with his interest in Corgi Toys, has resulted in a most informative article with especial reference to the rare Corgi 228 white Volvo (QDT sold an original example recently for £1,111) and Corgi 258 The Saint's Volvo inspired by the popular 1960's T.V. series 'The Saint' .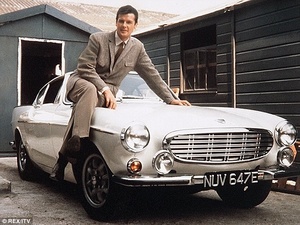 Please click here to go straight to his article – and of course, if you have any comments or further details to add, then please do contact us.
After all, it is only by collectors sharing their knowledge that more information is brought to the market place and helps collectors make the right decisions for their own collections.
We recall this rare prototype Volvo model from The Monty Calme Collection that sadly never went into production and recently sold at QDT for £950: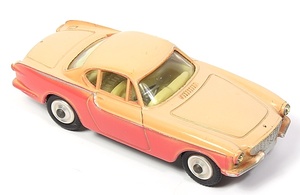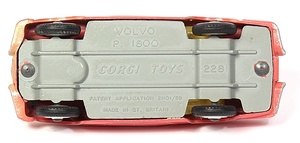 "I've summarized everything I know on the Corgi Volvo P1800. The more model enthusiasts know about this story, the more people can help to complete this story", Luc Vancampenhout.
In response to the article, another collector has made this observation:
"I am one of the biggest 'The Saint' fans, and by sheer coincidence, I watched a DVD of "The Gentle Ladies" episode a week ago. After watching again after ten years, I remembered the Corgi Volvo P1800 in the estate agent's window. My only comment is that this may be a more common tan with red interior model as the black and white film can truly disguise colors. For instance, there was a TV show made during the early Sixties here in the US called "Car 54 Where Are You?" about a police patrol in New York, and although a cruiser at the time was green and black, the production company used a red police car because of how it appeared on screen. Indeed, Roger Moore wore light blue shirts on screen in black and white episodes as opposed to the intended white because of how the color transposed on screen.
Unless the production company was already working with Corgi on 258 for 1965 release, I suspect that this 1964 episode used a more mundane 'off-the-shelf' tan 228".
A dedicated Corgi Collector of many years has added more information on the Corgi Volvo to share with other interested collectors.
Please click here
---