Fleet of Corgi Buses from Monty
Includes rare versions, promotionals and special commemorative issues.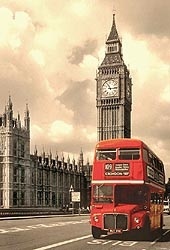 The latest instalment from The Monty Calme Collection includes a stunning array of 1970's Corgi buses, and in typical fashion, the standard versions are outnumbered by the rarities and promotional issues (as featured in 'The Great Book of Corgi', see pages 452-456).
Included in this latest batch are special issues to mark a particular Mettoy function, factory visit or sales dinner e.g. the visit by the Swiss buyers to the Swansea Mettoy Factory in 1977, and the Mettoy Sales Conference Dinner in 1977.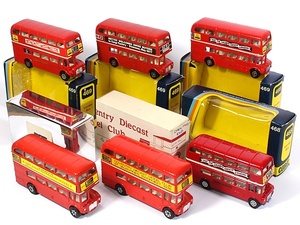 Monty met up with an ex-Board Director several years ago and was thrilled to get this model: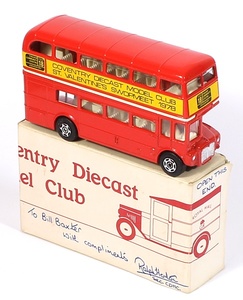 Originally given to Bill Baxter (who ran the Corgi Collector's Club) by Ralph Horton (Secretary of Coventry Diecast Model Club) in a special presentation box with hand-written message. A unique find!
Promotional and special issues too: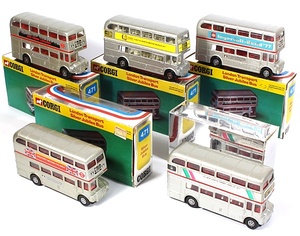 and this issue marking Qualitoys visit to Northampton in 1977.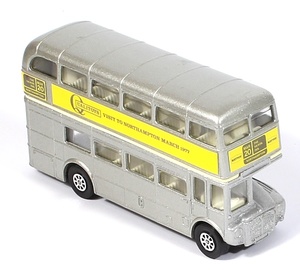 A message from Monty Calme:
"These buses are close to my heart and just nigh on impossible to get these days. I have been the custodian for the last few years. I enjoyed the hunt for them, and want to pass them on to the next owner who can enjoy and value them going into the future."
---