Monty Calme Collection Part 4
A look at some of the most memorable pieces from Part 4 of this world class collection sold at QDT over the last few months.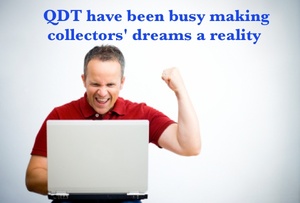 It has been an exhilarating time here as Monty has given up more magnificent pieces from his tremendous collection.
Here are just some of the most memorable pieces for us – our personal selection of the latest sold at QDT over the past few months.
This beautiful Corgi Land-Rover with suspension has a brilliant saffron yellow finish – and quite simply took our collective breaths away when we first caught sight of it. A stunning example – and one of the highlights from this truly amazing collection. Achieved a price of £1180.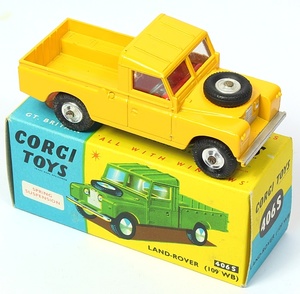 Continuing the theme, this Land-Rover prototype never went into production in saffron yellow. This model was originally the property of Marcel Van Cleemput (Chief designer for Corgi) and sold for £850.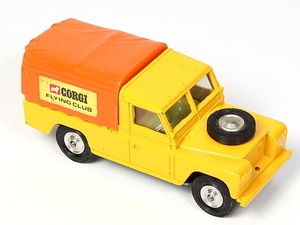 In terms of rarity and desirability, it would be difficult to think of a more suitable contender than this remarkable prototype of the Captain Scarlet Patrol Car. This unique model achieved a price of £2501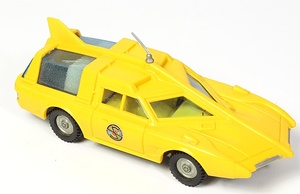 This exquisite classic Riley model ticked the boxes important to collectors – an outstanding condition classic car model with two scarce elements, i.e. the authentic stamped-end box and the pink Corgi Club Membership Form. Sold for £560.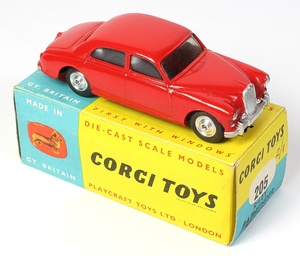 Just one of many colour trials Monty managed to collect – this pretty amazing Hillman Hunter model is a unique item finished in this metallic blue – and part of a small collection of models from an ex-Corgi employee. Sold for £995.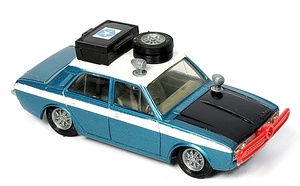 The promotional version of the Dinky Mini Minor Van 'Joseph Mason Paints' is a difficult find. This sensational example was in mint/boxed condition and was originally purchased from an ex-employee of the Mason Paints company. It includes a unique accompanying leaflet! Sold for £1575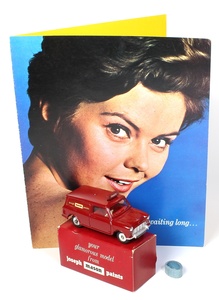 We are particularly thrilled to handle some of the rarest Corgi Gift Sets – this one was sold through the New York FAO Schwarz toy shop in 1966, we believe. Or should we say, intended to be sold, because this set looks like it has hardly been touched! Sold for £2750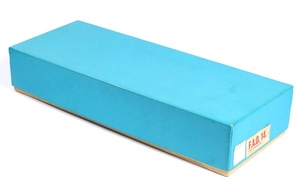 This is just one of four FAO Schwarz sets Monty managed to find!
His selection of Corgi 468 Routemaster buses sold like the proverbial hot cakes, and included this rare issue in the New South Wales livery. Sold for £900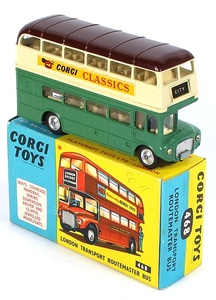 Monty was fortunate to source some museum-grade pieces – this tremendous Golden Jacks Gift Set with unopened contents, is one of them. Sold for £3750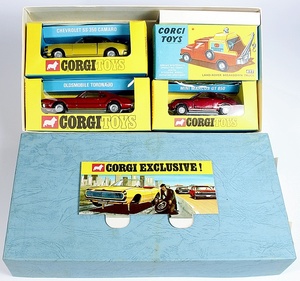 And that description holds true for this immensely rare Whizzwheels Set too. Sold for £1950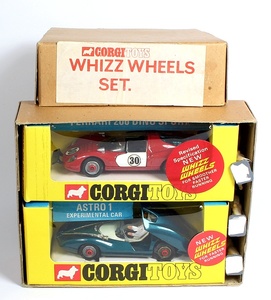 One of Marcel Van Cleemput's favourite models, this rare version of The State Landau marking the Queen's Silver Jubilee in 1977 is one of only 100 presentation pieces and bears Marcel Van Cleemput's signature. Sold for £950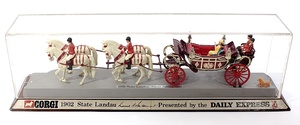 Don't forget, if you would like to see more of the key items sold from this collection, or indeed any of the other collections being sold at QDT, you can just type the key word from that collection (e.g. Monty, BST or Central Netherlands) into the search bar on the website. Then you will be able to view all the items that are currently for sale from that collector and those that have been archived.
---