Highlights of a recent collection sold at QDT
A look at some of the exciting recent sales here at QDT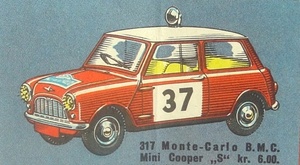 Well, August is typically known as a 'quiet month' in collecting terms, although that was clearly not the case here at QDT when a high quality collection of Corgi models arrived.
It was an exhilarating sale with many models lasting just moments on the site!
This was a small collection where the owner stuck mainly to his principal interest i.e. Corgi Mini Competition models and Gift Sets – two themes that are extremely popular with collectors.
With items lasting just moments on the site, some disappointed collectors were an inevitable consequence, whereas others were delighted to scoop up items that they have been hunting for years!
The 'standard' orange Sun Rally Mini with mid-blue RAC label sold for £450: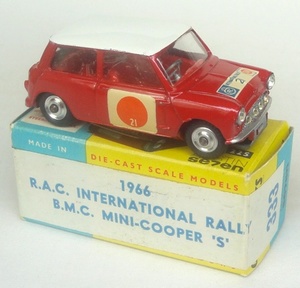 The 2nd issue with deeper red sun transfer and darker blue RAC label sold for £595: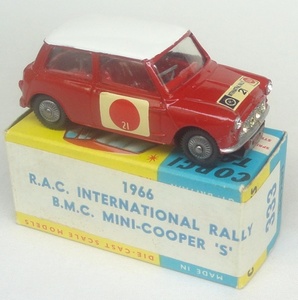 Corgi 227 Mini-Cooper Competition model in blue with a white roof and bonnet – in mint condition – sold for £325: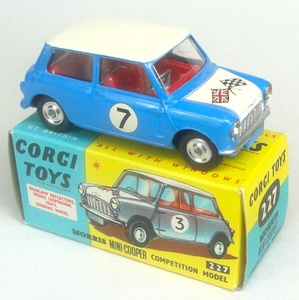 Corgi 317 Mini-Cooper 'S' Monte Carlo '64 in plain stamped end box with leaflet & packing ring sold for £350: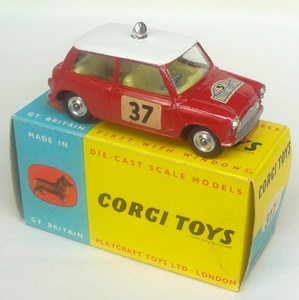 Corgi 321 Mini-Cooper 'S' Monte Carlo '65 with perfect labels and leaflet sold for £245: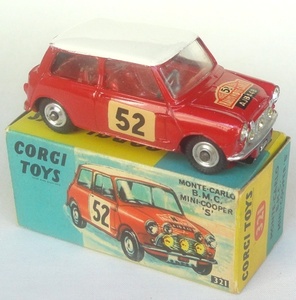 Both versions of Corgi 339; spun wheels issue sold for £375, whilst the cast wheels issue sold for £300. Both examples in the early over-flashed box.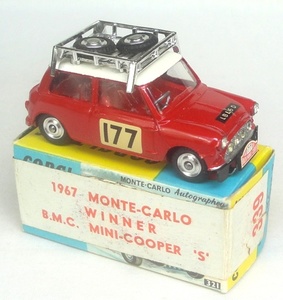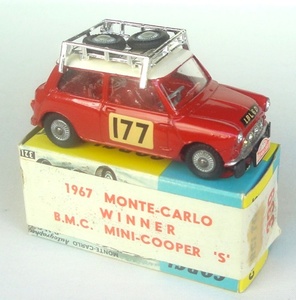 And the most elusive of all – the sublime Pop Art 'Mini Mostest' model deserved its £3500 price tag: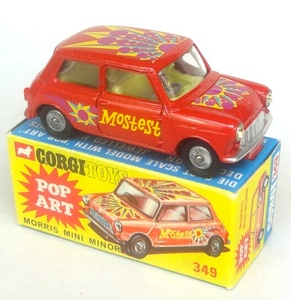 And the Gift Sets?
One of the most difficult military Gift Sets – the impressive Gift Set 9 sold for £1425: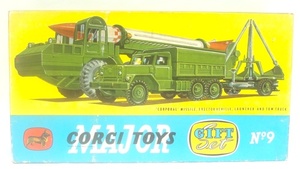 The ever-popular 'Rambler' Gift Set 10 sold for £425: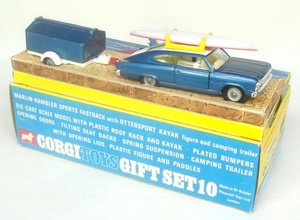 The Riviera Gift Set 31 was a lovely example – so hard to get a really good box – and this example was complete with packing and leaflet and sold for £375: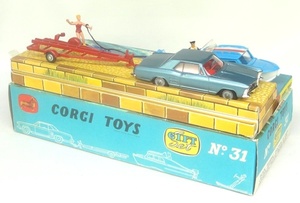 And not forgetting the Toronado Gift Set 36 with cast wheels which sold for £325: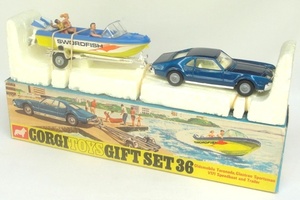 It comes as no surprise that this collector had a superb example of one of the most desirable Corgi Gift Sets, namely Corgi Gift Set 38 Monte Carlo Rally with packing which sold for £2250: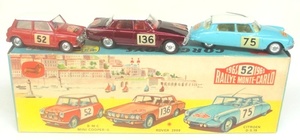 Add to the mix, other models too, including an outstanding Corgi 447 musical Wall's Ice Cream Van (with working music function), and a difficult to find 'Patates Frites' model (export issue of the Corgi 447 Joe's Diner), we had a pretty exciting time here!
This collection may be sold now but as always there are plenty more models waiting to be listed here – and more promised soon'.
If you have a high quality collection that you would like to sell , knowing that it will receive the particular care and attention to detail which collectors expect now when they buy or sell through us, then please do contact us. We would be delighted to help.
---