Remarkable items at QDT
Rare Corgi Press Releases & Promotional Point of Sale items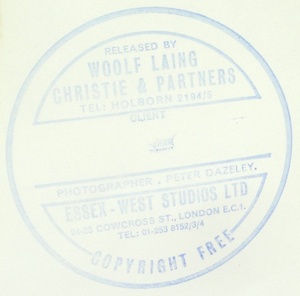 It was a usual Thursday at work for us. We had taken delivery of a couple more parcels from 'The New European Collection'. We knew that the parcel contained some 'very interesting' things, but upon opening the parcel, an ordinary day turned into quite an extraordinary one!
Our first glimpse of the colourful card stands – we caught sight of the 261 James Bond's Aston Martin example first – set our hands trembling! And then we uncovered the 270 promotional card stand! Five point of sale card stands in close to pristine condition were unpacked! Not an ordinary day at all.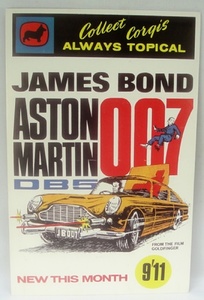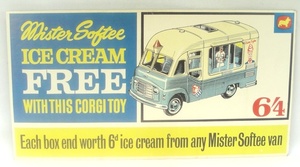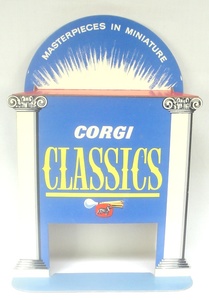 Beneath these stands, we discovered a heavy box file. All work stopped, no emails were written, our phone was 'on answer', lunch time was forgotten! Inside, we found no less than 124 original Press Releases from the P.R. Company 'Woolf, Laing, Christie & Partners (see page 76 in The Great Book of Corgi) – surely the greatest haul ever uncovered (just a handful have ever come to the market place).
These type-written sheets detailing the latest Corgi model to be issued usually accompanied by a black and white photo, were available to the press and wholesalers in the U.K. Probably, in some instances, they were sent to some of the larger shops too, along with the Corgi Dealer News' bulletins at the time.
They date from 1967 up until 1976, and include Gift Set No. 5 & 6 with the original black and white picture of the Agricultural Gift Set (date of Press Release October 1967):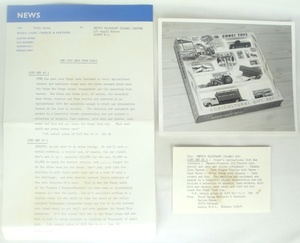 Corgi 506 Police Panda Sunbeam Imp (date of Press Release April 1968):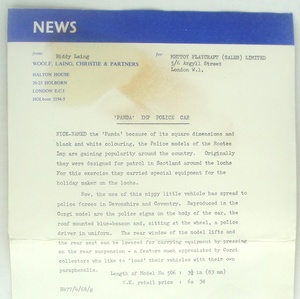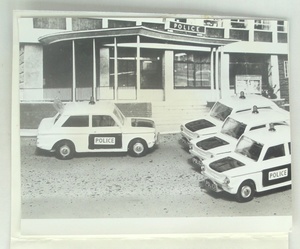 and the Press Release dated October 1968 for Corgi 266 Chitty Chitty Bang Bang: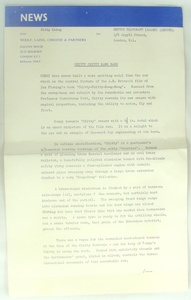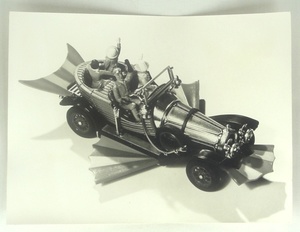 They would be wonderful if framed alongside a boxed example of the model – a bank of archive material such as this is a museum piece and we would ideally, like this 'piece of Corgi history' to go to a specialist collector.
We await the next parcel from 'the enigmatic 'New European Collector'. And do we have any idea what is coming next? Well, we are promised some mint/boxed examples of some of the rarest of the rare Corgi Junior and Rockets models including these 'Holy Grail' sets:
D978 'OHMSS Gift Set'
E3004 James Bond 'OHMSS' Set
Like this: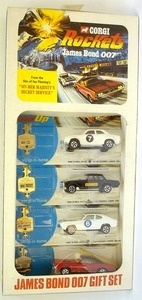 You may or may not be interested to know that we did take lunch (later) that day, we continued to work normally and our phones generally got answered.
---