What we're working on
Preview of items from collections, including news of the latest collection just in.
With more and more high quality collections finding their way to QDT, we would like to share some news of the latest collection that has come our way, as well as whetting your appetite for the next batches waiting in the wings here.
Two parcels from the newest European collection have just arrived here. Born in 1959, the collector tells us that he originally started collecting Dinky models in 1983. Soon, he discovered that prices for Dinky toys were much higher than the Corgi models he saw up for sale at this time. As a young man, and after just a few years of collecting Dinky Toys, he switched to Corgi.
" In the late 1980's you could buy the most beautiful Gift Sets and TV items for less than just a common Dinky".
Coming up for sale, are some of the earliest acquisitions from his collection: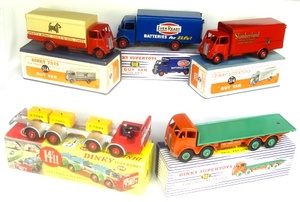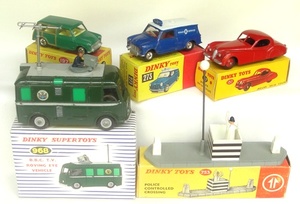 The '25 year collection' never disappoints us – this collector has some outrageously fresh-looking items in his collection! We have prepared a selection of Continental makes which will be listed this week. Some really difficult to find pieces and in this condition, not to be missed: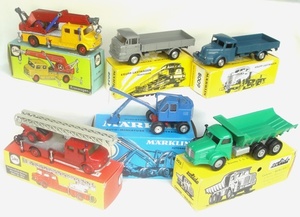 The latest batch we received from The Cheshire Collection impressed us as usual. These items coming up are some of his most cherished pieces and will be listed later this week too.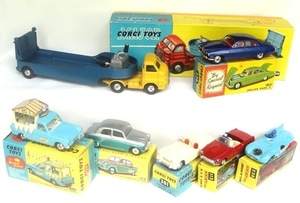 Rather tantalisingly, we have been promised some Fodens in the next batch to be sent us.
The latest parcel from the large diverse collection has just been opened. We never quite know what we will find – it is one of the most intriguing collections we have ever handled. Quality is generally of the highest order, and of course, we are always on the look-out for a rare variation. Some boxes are so crisp they feel as if they have never been opened and often all packing is included. Important details for the most exacting collectors and also those with an eye for investment.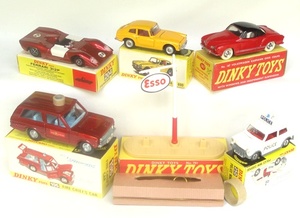 ---