Tributes to two figures in the Dinky and Corgi world
Reflections on the recent passing of two key figures in the Dinky and Corgi world.
With sadness, we note the recent passing of Marcel R. Van Cleemput, author of 'The Great Book of Corgi 1956-83'. A key figure in Corgi, he was the Chief Designer from 1954 – 83, so all Corgi Collectors owe him a huge debt of gratitude.
We continually refer to his book on an almost daily basis here, and indeed, although we never actually got to meet him in person, we have handled several of his prototype models, including for us, one of the most remarkable models the Coronation Coach (why did we not take a picture of it at the time?), pictured on page 477 in 'The Great Book'.
This prompted us to look at some other noteworthy prototypes from Marcel Van Cleemput that we have handled including: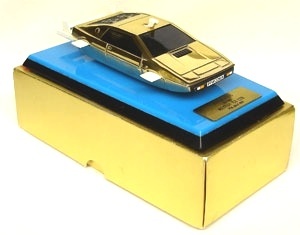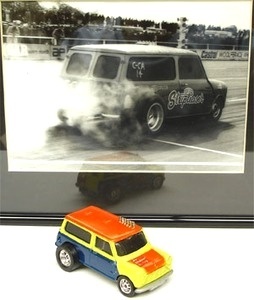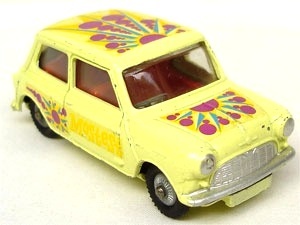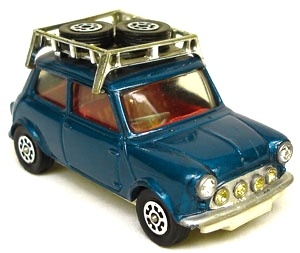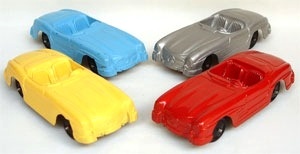 All of the above can be viewed in our archive (using the search Marcel Van Cleemput).
And finally, the sensational prototype of a Corgi Display Van, too, not in our archive, (pictured on page 77 of the 1st edition of The Great Book of Corgi). Sold by us when we handled Werner Mitteregger's collection.
A personal note from this Austrian collector, Werner Mitteregger:
"I loved this man from the first moment on. I met him the first time at the Sothebys auction in Dec 1999. He supported me so much and understood my passion. From him I got so many unique models. Who knows that better than you (QDT). From a yellow Mostest Mini, several prototype Minis, the Coronation Coach and last but not least the Proto Corgi Display Van (which I really would like to have back).
He invited me several times to his house in Great Brington and he visited me in Vienna where we went to the Opera. I invited him and his lovely wife Molly to Salzburg and Prague where we spent wonderful hours together. They loved Classical music so much and Austria is the center of that kind of music and that gave me the opportunity to "pay back" all that he did for me."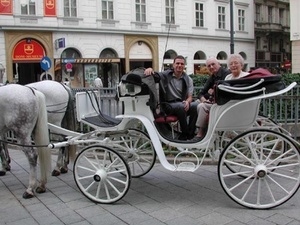 A personal note from Dominic Borrelli, in the U.K.:
"I corresponded with Marcel for a number of years before I met him and his wife, Molly in person. Marcel was a man who never did anything half-heartedly. As a husband, father and Grandfather, he managed to juggle his work with devoting time to his family and in his work, 'good enough' was never good enough.
He was a stickler for accuracy in thought and deed, but had a wonderful sense of humour and fun. Though he must have heard some questions a thousand times, when it came to collectors, he would always take the time to respond with good humour. While writing articles for Model Collector magazine, I would frequently write to him with obscure enquiries about the minutest details of a particular Corgi toy and Marcel never failed to search his memory and archives for an answer which he would then phone through to me.
In 2011, Lindsey Amrani and I had the pleasure of interviewing him and we spent a very happy day at his house in Northamptonshire, being spoiled rotten with hospitality by him and Molly. It was clear that Marcel enjoyed the continued interest in work he had started in 1956 and the admiration of the collecting fraternity."
This interview is available on YouTube.
Marcel Van Cleemput passed away on 15th March, 2013.
We are sad to say that the world of Dinky has also lost a key figure in the form of Mike Richardson, author of 'Dinky Toys & Modelled Miniatures', ' The Great Book of Dinky', and publishers of Modellers' World (1971-85). Along with his wife, Sue, they were keen to bring together in one volume all the new details that were coming to light as a result of the boom in Dinky collecting. They were instrumental in bringing together as much information as possible at this time. Reflecting in the late-1990's on the need for "The Great Book of Dinky ' to be published:
"Collectors becoming more expert every year, have amassed new details of colour and castings. Collections dating from the 1930's have appeared as have more recent ones, including, significantly, some whose owners have deliberately set out to look for previously unrecorded colours and packaging. Many collections have been sold at public auction and their contents have thus come to public knowledge. Factory drawings have been sold. Boxes which used to be ignored or thrown away, have now become important, their existence enhancing the value of the toy".
On a more personal note, I (Carole) recall a conversation with Mike Richardson at a toy fair in the late 1980's. I was holding a late 1930's-1940's Dinky car (and noted the signs of fatigue it showed, particularly the wheels). I asked him why it was the case that the wheels in particular seem to suffer. He replied, with his usual smile playing on his lips, that the wheels were often composed from the 'sweepings' of the metal that had ended up on the factory floor during the day, since metal was in such short supply then.
We fondly remember visiting him at his house in Windsor during the late 1990's and recall our purchase of the Dinky Presentation Set 65, an exquisite Aeroplane Gift Set, actually pictured on page 79 of The Great Book of Dinky. His knowledge and personal insight always brought the Dinky models into their relevant context.
He will be sorely missed by many, we are sure.
Mike Richardson passed away on 19th April, 2013.
Here is an extract from the obituary by Jose Heraud which was read out at the funeral by Mike Richardson's son.
"I found out of Mike in the mid seventies, thanks to his friend, Dr. Cecil Gibson, who was kind enough to give me his address in the UK. I wrote him and exchanged information regarding Dinky Toys sold in Peru, as well as swapping some duplicates I had for a Mikansue set and some spares. We kept in touch during the following years only by mail, purchasing many items through his toy business.
In 1994 I finally got to meet him and Sue, at their home in Eton-Wick when my wife Nancy and I were visiting friends in England, and he showed us some of their fabulous collection of Toy aircraft, Dinky Toys plans as well as Sue's Minic tinplate vehicles and puzzles.
I saw them years later a few more times, at swap meets and their home, each time we traveled to the UK to attend Toy Shows, one of my favorite hobbies.
Last year he celebrated his 75th birthday in the UK, where he met family and old friends from the Maidenhead Static Model Club, of which Sue and him were founding members.
We kept in touch with frequent phone calls, having had the last one a few days before his stroke, and he was cheerful, eager to start his garden and looking forward to May market in the near town, where he would buy tomato plants to grow and other fresh produce.
Unfortunately, it was not to happen. He also wanted us to visit again and we were planning to do so in 2014…
I have been so blessed to have known him for almost 40 years, during which we have had spirited discussions about many subjects, specially toy issues, and I value having being able to help him doing research for his latest Great Book of Dinky Toys.
We will all miss him, as a loyal friend and a man of principles, as well as his zest for toy appreciation during all his life.
May he rest in peace."
Now, we are in the midst of a new era in collecting, with even more information and dis-information on Dinky and Corgi models in the public arena. The enjoyment and enthusiasm in the collecting world reaches more and more people every day, and their books will continue to be used as invaluable resources for collectors old and new. All of us, as collectors or dealers, pick up the baton and let us hope that we handle the legacy left to us in the best way possible.
---