A lifetime of collecting
A look at one of our regular suppliers – 'The Heart of England' Collector
We value the trust that key collectors in the market-place put in us – and one such collector has been selling a selection of largely Dinky and Corgi models through us for several years, although, in fact we have known him for decades.
His knowledge on the subject is expansive and certainly not confined to just Dinky and Corgi models. In fact, if ever we have a question, we are pretty certain he will have the answer!
He has been collecting for a quite remarkable 40+ years and can recall the very first toy fairs or rather swapmeets as they were known then (since it was largely a meeting place for collectors where they could swap various models, so adding to their collection in this way – money rarely changed hands). In fact, he recalls one of the earliest swapmeets from 1967 in Lambley, Nottingham, run by Dave Jowett! It is amazing to think that many of the models eagerly sought-after today were readily available in toy shops or yet to be made! Just think, Corgi 261 James Bond Aston Martin models were being sold at this time, this was the year The Green Hornet's ' Black Beauty', Gift Sets like the CGS48 Carrimore Car Transporter, and CGS36 Oldsmobile Toronado Set were released! Dinky 135 Triumph 2000 was in production, this year saw the release of 970 Jones Fleetmaster Crane, 936 Leyland Test Chassis models were still being made, 101 Lady Penelope's Fab 1 -but the Captain Scarlet series of models were still a year away!
Is he still collecting?
Well, of course! Particularly rare pieces now to add to his own collection.
"I'm still looking for an elusive Gift Set – French Dinky 570A Peugeot J7 Van 'AUTOROUTES', like this":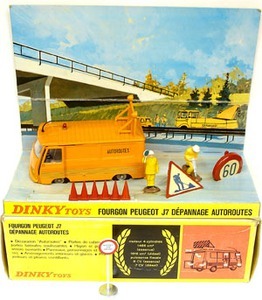 So what does he have in store for us next?
Well, here's a little preview: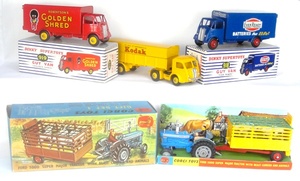 And looking to the future?
We look forward to receiving some T.V related models soon, as well as other popular models from continental makes such as JRD and CIJ, as well as tinplate and early plastic models.
Here are some of the past highlights!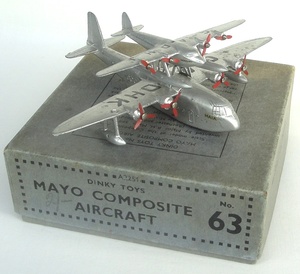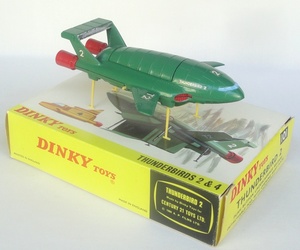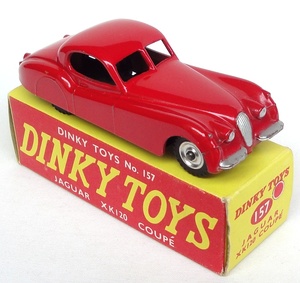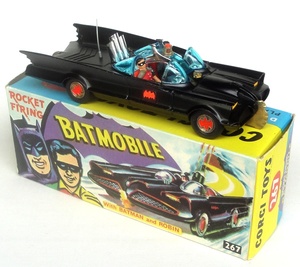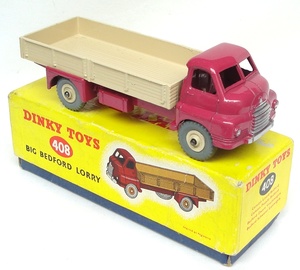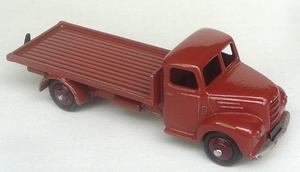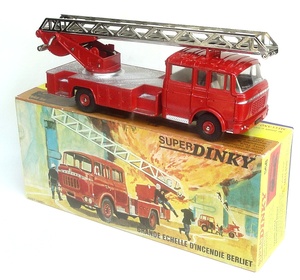 So watch this space!
---