The Netherlands Collection
A little preview of some of the fascinating items we have just received from this collector.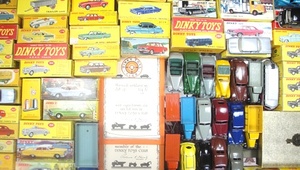 We had to take a little time out to tell you about the latest instalment from one of our Netherlands suppliers. Two heavy boxes of (mostly) Dinky models arrived here just yesterday, and of course, we could not resist opening them straight away! With no prior knowledge of what was contained within, it was a little like Christmas morning here (in fact the weather felt a bit wintry too)!
And the highlights?
An array of scarce early Dinky models, including sought-after export 'coloured hub' issues.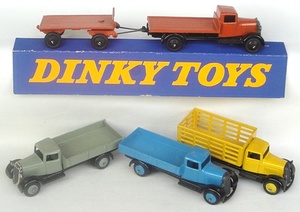 A selection of French Dinky Corvair and Lincoln Premiere models. Note the silver Corvair – it is a rare South African example, and the deep blue Premiere is an unusual colour variation.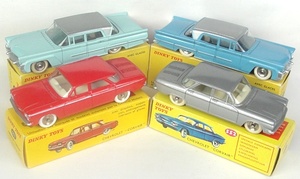 Two very scarce English Dinky models: 189 Triumph Herald in promotional colours (showroom give-away), and a 40E Vanguard, rarest version in maroon with matching wheels.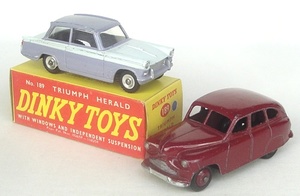 A delightful array of other makes including a scarce Cherryca Phenix Lincoln Continental model (Japan), a Maruson/Dieca Service Car (Japan), a wonderful Spot-On Armstrong Siddeley Sapphire model, (Northern Ireland), two Dalia-Tekno Taunus Transit Vans 'TELEGRAFOS' & 'AUTOPISTAS' (Spain & Denmark collaboration), & two Tekno Taxi models (Denmark).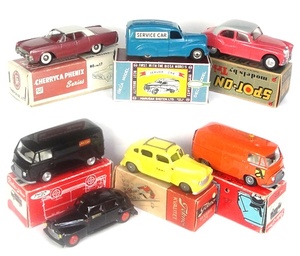 Saving the rarest till last, here is a picture of a promotional Dinky Beechcraft model (first we have ever handled), complete with its gold lift-off lid box, packing and leaflet. We have two of these! Wow!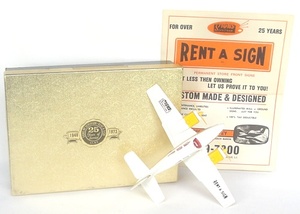 Please do keep a look-out for these models arriving on the site in the coming weeks.
And of course, if you have a special Dinky, Corgi or high quality diecast model that you would like us to sell on your behalf, please do let us know. We would be delighted to hear from you!
---