CSM
Original Corgi Assembly Instructions for STAR Model Display Kit. Rare card item from 'The New European' Collection.
Notes
With a Corgi collection richly evoking the period between the late 1950?s through to the mid 1970?s, this large European Collection has been lovingly compiled by an enthusiast with particular emphasis on point of sale, including original cabinets and literature, prototypes, promotional items, alongside a high quality collection of individual models and Gift Sets.
First we have ever seen! This is a very rare card item with shopkeeper Assembly Instructions for a STAR Model Display Kit. Clean fresh and bright on sturdy card, this item measures 20cms x 29cms.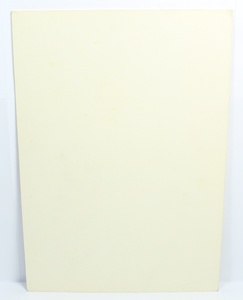 Tiny grubby mark only.
You may like